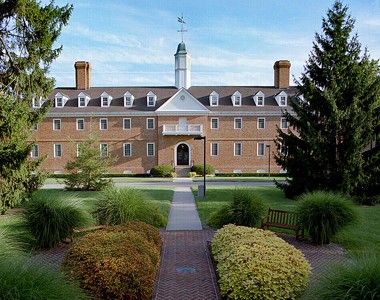 951 E. Withrow St. Oxford OH 45056
Location: Oxford
View Website
Located on the beautiful campus of Miami University in the rolling hills of southwestern Ohio is The Marcum Hotel and Conference Center—a truly unique venue. The distraction-free environment, elegant facilities, beautiful gardens and grounds, and affordable pricing have made our property a favorite location since 1982.
With 55 comfortable guest rooms, 13,000 square feet of meeting space, elegant banquet space, and a cozy tavern, it is a popular site for conferences, training, meetings, banquets and overnight stays.
Individual guests and groups enjoy our quiet, wooded setting that is within walking distance of all campus facilities and the quaint uptown of Oxford, Ohio. A wide range of recreational and cultural activities are also offered on campus.
Marcum Hotel and Conference Center at Miami University Meeting Facility
| | |
| --- | --- |
| # of Rooms: | 10 |
| Theater Capacity: | 275 |
| Banquet Capacity: | 160 |
| Classroom Capacity: | 120 |
| Sleeping Rooms: | 55 |
| Suites: | 8 |
| Reception Capacity: | 250 |
Meeting Facility Rooms
| Room Name | Dimensions | Ceiling | Sq.Ft. | Theater | Amphitheater | Classroom | Banquet Capacity | Reception | Listening Devices |
| --- | --- | --- | --- | --- | --- | --- | --- | --- | --- |
| 108 | 38' x 15' | | 570.00 | 50 | No | 24 | 24 | 36 | |
| 108-110 | 38' x 41' | | 1558.00 | 149 | No | 66 | 72 | 130 | |
| 110 | 38' x 26' | | 988.00 | 80 | No | 36 | 48 | 80 | |
| 112 | 40' x 26' | | 1040.00 | | No | | 25 | 50 | |
| 124 | 20' x 18' | | 360.00 | 30 | No | 18 | 12 | 15 | |
| 126 | 18' x 14' | | 252.00 | | No | | 6 | | |
| 154 | 39' x 27' | | 1050.00 | 100 | No | 48 | 60 | 85 | |
| 154-158 | 63' x 39' | | 2450.00 | 275 | No | 120 | 160 | 250 | |
| 158 | 39' x 36' | | 1400.00 | 120 | No | 60 | 72 | 120 | |
| 180 | 40' x 14' | | 560.00 | 50 | No | 24 | 24 | 36 | |
| 180-184 | 40' x 39' | | 1560.00 | 135 | No | 66 | 72 | 130 | |
| 180-184-186 | 64' x 40' | | 2560.00 | 275 | No | 120 | 160 | 250 | |
| 184 | 40' x 20' | | 800.00 | 80 | No | 36 | 48 | 80 | |
| 184-186 | 50' x 40' | | 2000.00 | 200 | No | 100 | 84 | 200 | |
| 186 | 40' x 20' | | 1200.00 | 120 | No | 60 | 60 | 120 | |
| Courtyard/Gazebo | | | | 200 | No | | | | |
---