The days on our holiday countdown calendars are beginning to dwindle...
For those of us who feel like the holiday season snuck up too quickly, follow this guide for 7 easy, crowd-pleasing gifts to snag before the season comes to a close. 
1. Unique Candles
Petals & Wicks | 19 Main Street | Hamilton, OH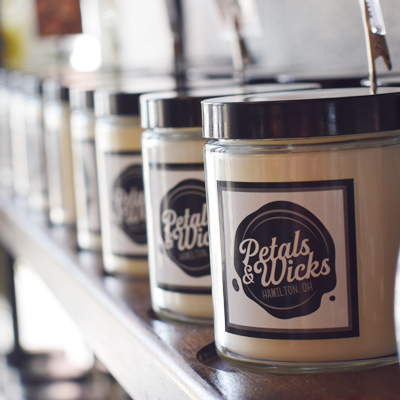 At the local candle bar, you can give the gift of a candle-pouring experience or choose from one of their already made, seasonal specialties. Petals & Wicks has a large selection of delightful winter scents that can fill the room and your soul with holiday warmth. You can also opt for a gift card and give the gift of a fun and unique experience.  
2. Artisanal Olive Oil 
The Spicy Olive | 7671 Cox Lane | West Chester, OH
The Spicy Olive's olive oil is ultra-premium grade, the highest quality – even better than Virgin. They have over 50 varieties of topnotch, artisanal oils and balsamic vinegars from Italy, Greece, Spain, Brazil, and South Africa depending on the season. It's the kind of gift you wouldn't normally buy for yourself; inherently making it the perfect thing to give to another.
3. Arcade Fun
Pinball Garage | 113 N Third Street | Hamilton, OH
This Hamilton arcade/bar is sure to bring smiles to any guest! With over 30 different pinball machines, and a full service bar, people of all ages will absolutely love a trip to Pinball Garage. If you haven't stopped in yet, you are missing out! Take a loved one here or grab a gift card for the Holiday season.
4. Indoor Skydiving
iFly | 7689 Warehouse Row | Liberty Township, OH
Photo Credit : iFly
Are you looking for that perfect gift for an adrenaline junkie in your life? We have just the solution: A trip to Butler County's very own indoor skydiving facility! iFly makes the dream of flight become a reality. Step into the Flight Chamber and learn to fly alongside an instructor! Grab a gift certificate today.
5. Foodie Gift Baskets
Jungle Jim's International Market | 5440 Dixie Highway | Fairfield, OH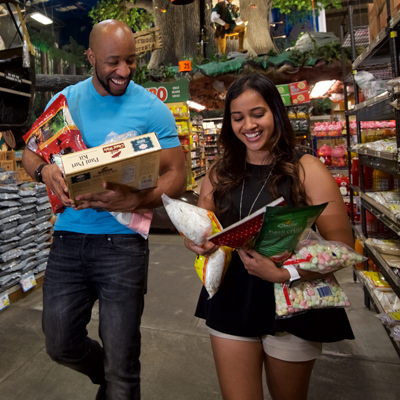 For the foodies you know and love, check out Jungle Jim's International Market. This 6-acre foodie paradise boasts with delicious, rare foods from 70 different countries; as well as over 4,000 beers from "down the street to across the sea." You'll lose yourself in its vastness, and likely walk out with a little something for yourself as well. 
6. Candy Gift Set
Grandpa Joe's Candy Shop | 1212 Central Avenue | Middletown, OH
In search of a gift for that person with a huge sweet tooth? Stop into Grandpa Joe's Candy Shop and put together a gift basket full of all of the sweets you can think of! Along with all things sweet, this mom and pop establishment brings all of the nostalgia of old time shops! We guarantee you will find what you need, and maybe even a treat for yourself as well. 
7. Pottery Painting
You're Fired! Oxford | 6 N Beech Street | Oxford, OH
Calling all arts and crafts lovers! Pick out your unique pottery piece and paint it using your own creative direction. The perfect gift for your artsy friend is bringing them to You're Fired! Oxford or grabbing a gift card for them to enjoy. This is perfect for all ages and super fun to do with a group of people, or as a relaxing activity by yourself! 
Happy Holidays!
---
Featured Stories
Sep 28

It's a magical thing when you can...

Sep 26

Can you think outside of the box? Time...

Sep 20

Fall is full of bold flavors that...