We had breakfast, we had lunch and somewhere along the way we gained a magical mash-up of the two, BRUNCH. One of the most enjoyable times to brunch is the weekend, when you can kick back relax and just enjoy. If there's one thing I've learned in my 1,484 weekends on earth…it's that brunching and weekends go hand in hand, they were made for each other, and these 10 brunch offerings were made for you.
So go ahead, hit snooze a couple times. Brunch will be waiting.
Weekends | 9:30AM-3PM
This welcoming eatery serves up featured brunch items each weekend, and offers a fully stocked Bloody Mary bar.
Banana Bread French Toast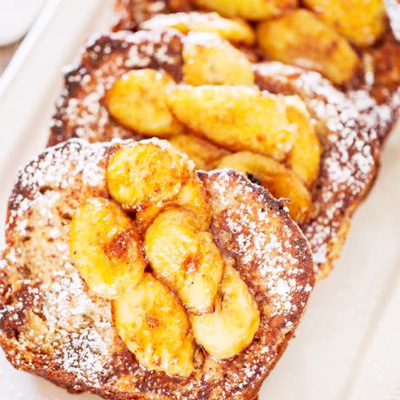 Weekends | 9AM-3PM
The Cloud Nine Pancakes, AMAZING, the Cowboy Breakfast, AMAZING, the Northstar Burger, AMAZING. You get the point. Quench your thirst with their mint iced coffee or organic carrot juice.
Northstar Burger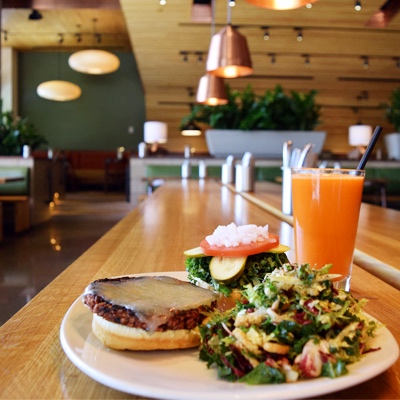 7 days per week | Breakfast and lunch served all day
Hyde's is everything you imagine a classic 1946 diner to be. Their motto of great people, great food and a great old place stands true today. Brunch is whatever you dream it to be, so top off that omelet with a piece of pie.
Homemade Apple Pie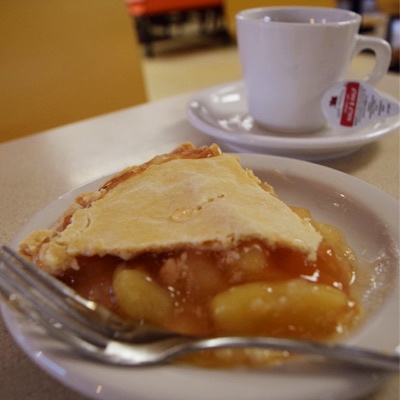 7 days per week | 7AM-2:30PM
Scrambled eggs, cheddar jack cheese and bacon are the staples of this Oxford favorite, the Brunchadilla, breakfast style quesadilla.
The Brunchadilla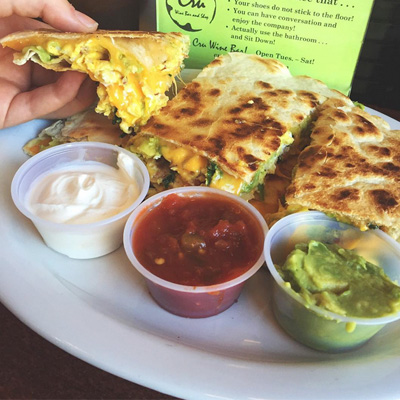 Photo Credit : Instagram @eatwithg
Weekends | Open-2PM
Not only is the entertainment top-notch, so is the menu. Try the Ultimate Breakfast Flatbread, Chicken and Waffles Sliders or Caramelized French Toast paired with a Bloody Mary bar.
Chicken and Waffles Sliders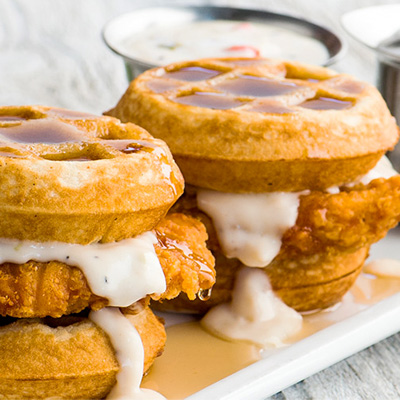 Photo Credit : Topgolf
7 days per week | Open-3PM
This Fairfield restaurant is chock-full of brunch-y goodness. Create your own omelette, eat a Breakfast Burrito, order griddle favorites and more.
Corned Beef Hash & Eggs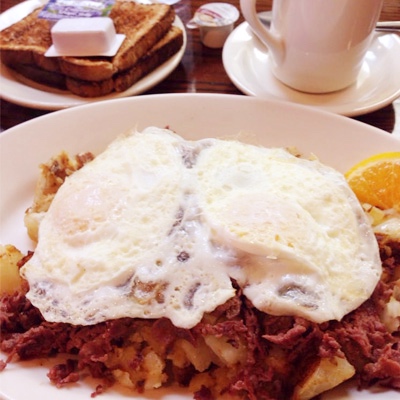 Photo Credit : Yelp, Bob C.
7 days per week | Tuesday - Thursday & Sunday - 6AM-2PM | Friday - Saturday - All day
This country-style diner has been serving up brunch for over 38 years. You can count on quaint, cozy and delicious here!
Two Pancake Brunch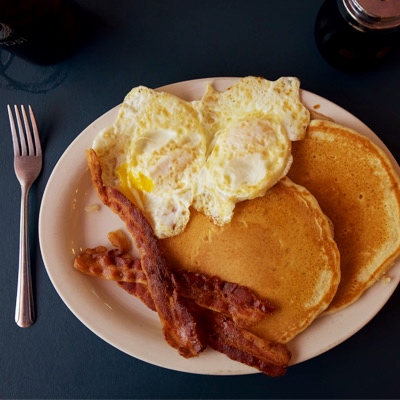 ---