It's always obvious to me when I walk into an authentic community hangout, and True West Coffee in Hamilton, is one of them. People acknowledge newcomers with warm nods and smiles, the artwork and the walls have become one and formed a symbiotic relationship, knowing one could not exist without the other. The inviting, creative energy in the room is palpable.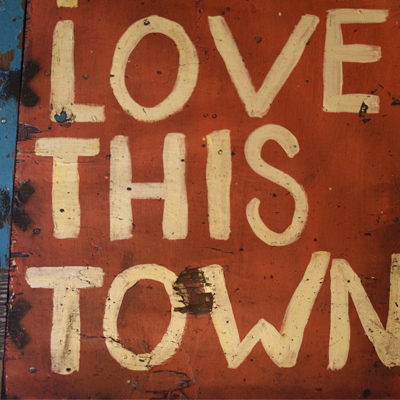 Lattes & Lunch
I was greeted by a friendly barista who concocted the best, frothiest Caramel Latte I've ever had and topped it with an adorable latte heart. Their menu is extensive and they have the ability to whip up any coffee confection you can imagine. They also serve delicious lunch options, like The Hippie, a wrap full of roasted red pepper hummus, sun dried tomato, lettuce, onion, avocado, and feta cheese.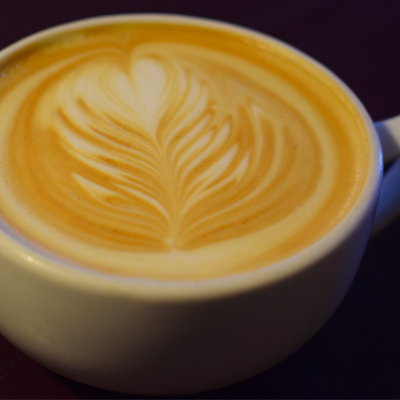 Details, Details, Details
I made my way upstairs and marveled at all of the eclectic beauty. Paper lantern stars descend from the ceiling, a chalk drawing of High Street stretches across the wall of the staircase. Friends sipped coffee together on upcycled seating arrangements and living room couches.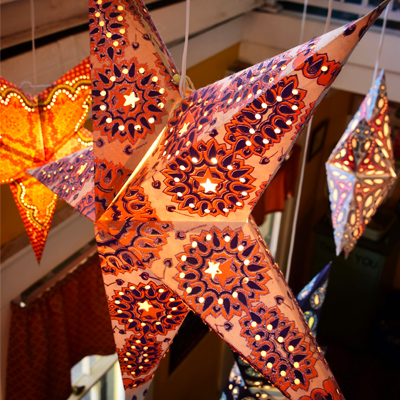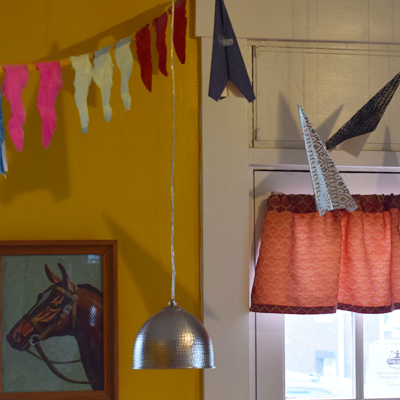 A delicate mix of indie tracks and jazz alternated softly through the speakers, becoming the soundtrack to diligent work being done by dedicated movers and makers.
Downstairs, there are a plethora of books to read and board games to play, perpetuating the connective and imaginative nature of True West even further.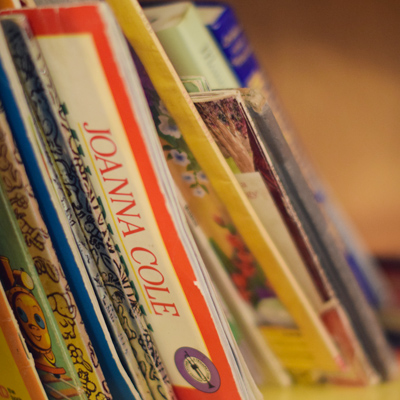 True West Coffee is an embodiment of what Hamilton is all about: passion, creativity, and spirit. Visit their Main Street location for a coffee experience unlike any other.
---