Can I get through a day without coffee? Unlikely. Especially in the winter, when it warms my hands and my soul. As a coffee connoisseur (self-proclaimed, based on sheer volume of coffee consumed) I had to try out Coffee Cup Overflowing in Fairfield Township after hearing so many great things. I spent some time with the owner, Angie, and here are the reasons I enjoyed my afternoon, and why you may too!
Welcome to the Coffee House
Angie and Coffee Cup Overflowing truly see themselves as a home away from home, and a cozy space for all to enjoy. Have a seat in front of the fireplace with your favorite beverage and just relax. You deserve it.
In a hurry or you're on your way to shopping at Bridgewater Falls? No worries! There is a convenient drive-thru window for java jolts on the go.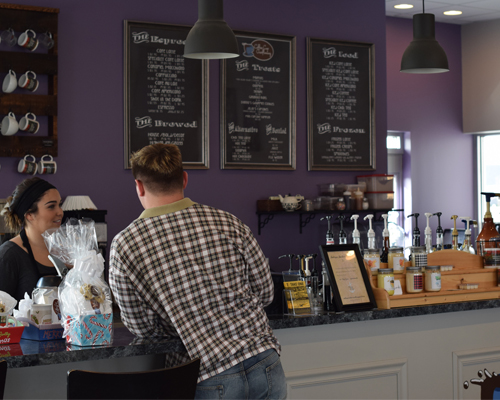 Can we talk about Coffee Cup Overflowing's custom lamp for a second? I'm in love. This coffee pot light source was handmade by Dave V, husband of the also very creative, Sara, of Sara's House.
Sidebar shopping tip - There are many other awesome lamps like this in her shop!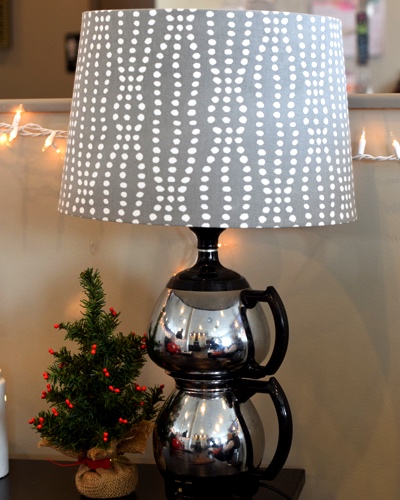 Drink to Try
With 20 different flavors, delicious options and choice are on your side.
I heard on several occasions about the popularity of house specialty, the Blackberry Crumble. It got its start as a fall offering a couple of years ago, but became a menu mainstay. Let's just say, it lives up to the hype.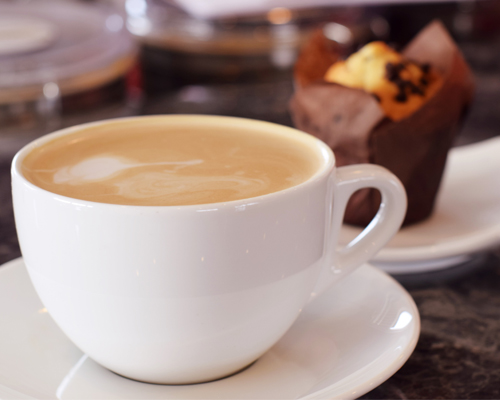 Extra Espresso
Yes, please! Don't be surprised if you feel an extra pep in your step and added energy after a visit. They strive to craft quality beverages, and provide plenty of value (I.e. espresso) in each cup.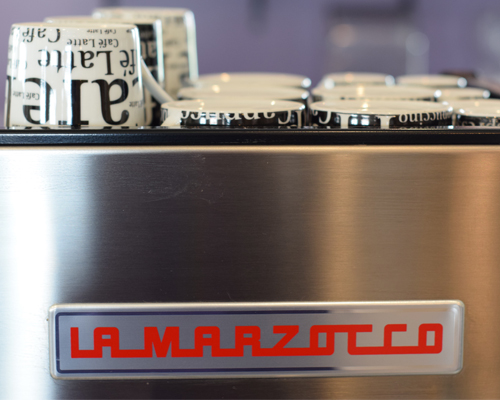 The Seasonal Specialties
Does anyone else walk into a coffee shop and immediately begin searching for the seasonal menu? Right now they have Peppermint Mocha, Peppermint White Mocha, Gingerbread Latte, Eggnog Latte, Christmas Sugar Cookie Latte and Frozen Peppermint Patty. Yes, FROZEN PEPPERMINT PATTY, which has YORK Peppermint Patties blended in!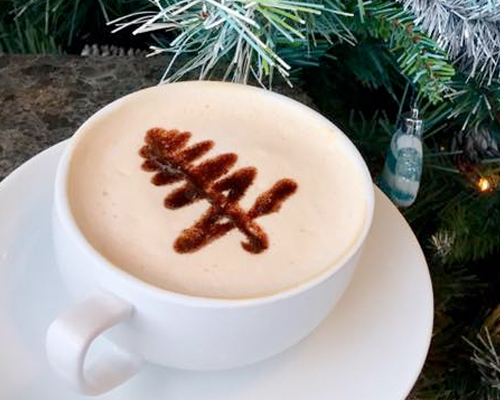 Image: Coffee Cup Overflowing
Fair Trade
Quality coffee is like a hug in a mug. Coffee Cup Overflowing sources Fair Trade Organic coffee from local roasters, Seven Hills and PNEUMA.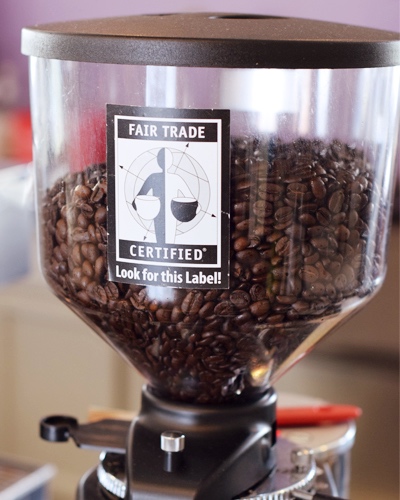 Happy and Full
Need a little something to nosh on? Keep hunger at bay with their selection of muffins, fresh breakfast sandwiches, biscuits and gravy or soups and sandwiches at lunchtime.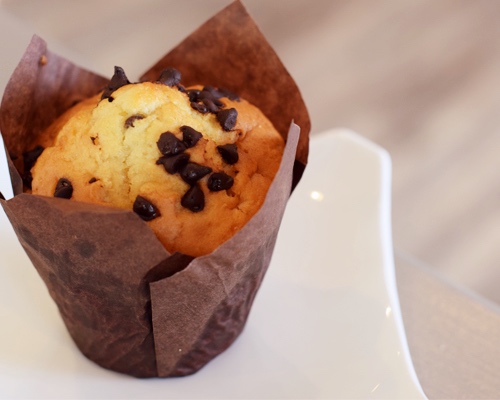 Shop Local
Keeping true to their mission of helping as many people as they can, you'll often find handcrafted products made by other local Butler County businesses.
Coffee Shop Happenings
Keep an eye on their website, they host a variety of events each month.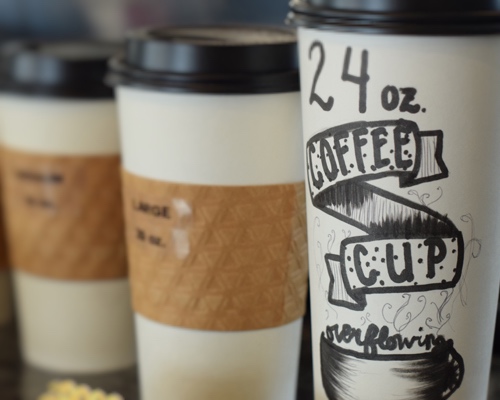 Ready for coffee? May your cup always be full, imaginative and caffeinated my friends!
---