Breakfast is a special and treasured meal to many like myself. It is about more than the start to a day, but about coming together with those you love for a delicious event unlike any other. There is sweet and there is savory. There is hot and there is cold. When you sit down at a restaurant that does breakfast right, you can tell. It's on the faces of happy customers smiling as they enjoy their plates of something special. When passionate people decide to make breakfast, their mission it shows. In the heart of Okeana lies the Country Barrel, a restaurant that 's been doing things the right way for almost a decade. You need to check this place out…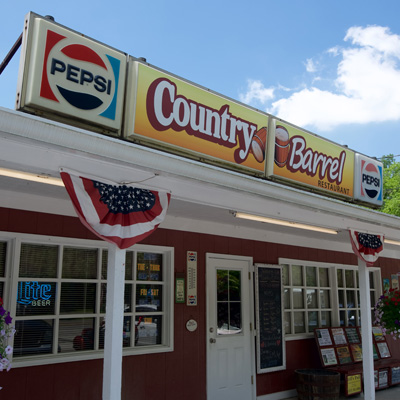 To start things off, when you walk in the door you feel like you've been there before. It feels inviting and homey. The coffee is fresh, hot, and leaves the trail of steam that signifies its freshness. The menu gives you a lot of room to decide where you want to take your day. If you are in the mood for a classic like mom used to make, you can get a traditional breakfast with all the fixin's. Don't worry, they mix it up plenty for those who are ready to spice it up.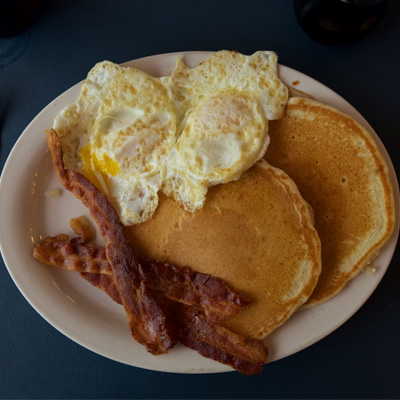 One of my favorite specialty items they offer is the Breakfast Quesadilla. It is a grilled tortilla filled with cheddar and provolone cheese, scrambled egg, their one of a kind Barrel Sauce, and your choice of bacon, sausage, goetta, or ham. Take it from me, we've all been missing out until we tried this beautiful piece of art that is the Country Barrel Breakfast Quesadilla. I know I had.
Don't be worried if you're a breakfast purist and believe in the traditional fare over everything. The biscuits and gravy are exactly how they should be everywhere.  The biscuit is flakey, golden brown, and made for piling high. The gravy is perfect. I know perfect may seem like a strong word to describe a sauce, but this one deserves it. Cracked peppercorn adds a little savory spice and the consistency is just what you would want. You can't go wrong with this in front of you to start your day.
The Texas Cinnamon Toast is just like the state: big and beautiful. Two slices of Texas Toast are covered in butter and then layered with cinnamon sugar. This may sound simple to the untrained ear; however, what they have accomplished is a balanced sweet and buttery plate of exactly what you need tomorrow morning.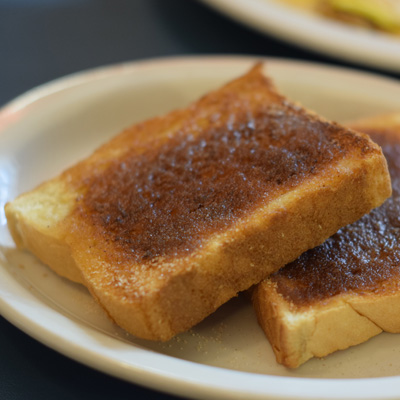 The Country Barrel's dishes are affordable and delicious while still offering traditional and diverse options. We're lucky places like this are still serving up what we need for breakfast on the mornings we seek it the most. Thank you to The Country Barrel for what you are doing for the breakfast scene. Keeping it real.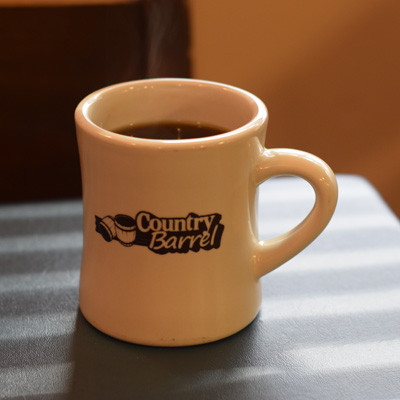 6179 Cincinnati Brookville Road
Okeana, Ohio
45053
---