The Covered Bridges of Butler County
An element of beautiful mystery lies beneath a covered bridge.
It's the type of structure that immediately catches your eye whenever you pass it. When you approach its skyward entrance, you can't help but feel enveloped by the intricate woodwork and vast attention to detail. The covered bridges in Butler County can be found in some beautiful places. 
Black Covered Bridge
Where to Find it: 5401 Corso Road | Oxford, OH 45056
Oxford's Black Covered Bridge is truly a sight to see. It's recognized as one of the longest covered bridges in the state! This wonder stretches across Four Mile Creek and was built in 1868. It stands as the only covered bridge in the county remaining in its original location. It was crafted using two different types of foundational materials, or truss, which is a rarity in the covered bridge world. The Black Covered Bridge was restored to its original glory in 2000 and is open to the public year-round.   
Governor Bebb MetroPark Covered Bridge
Where to Find it: 1979 Bebb Park Lane | Okeana, OH 45053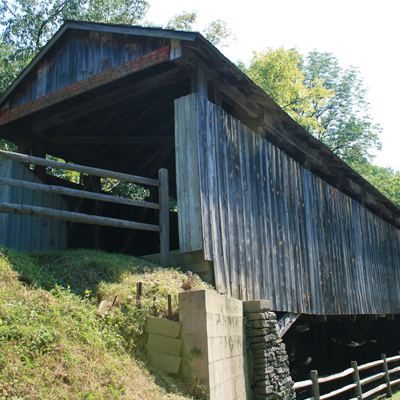 Residing among gorgeous foliage, this covered bridge is the perfect addition to Governor Bebb MetroPark. Originally built in Oxford in 1850, the covered beauty was relocated and rebuilt at the entrance to Governor Bebb MetroPark in 1970. After exploring the covered bridge, be sure to check out the incredible hiking trails and the Pioneer Village. In the center of the park sits seven authentic, log cabins; the focal point being the Bebb Cabin. It was the birthplace of 19th Governor of Ohio, William Bebb.
West Chester Covered Bridge
Where to Find it: 8930 Cincinnati Dayton Road | West Chester Township, OH 45069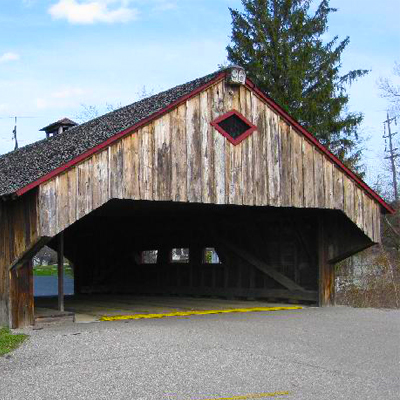 Nestled behind the West Chester Presbyterian Church across from Mill Creek, lies a covered bridge built in 1996. When you're beneath it, be sure to look up and admire the complexities of its wooden foundation. It's so expertly created.
The photo opportunities beneath these marvels are boundless. Grab your camera and a fellow adventurer to explore the covered bridges in Butler County.
---