Southwest, Ohio is rife with history, legend and reported paranormal activity. Arm yourself with a camera, flashlight and notepad and don't forget to document your sightings! Don't blame us if you get goosebumps!
Basil 1791
This Asian fusion eatery in the heart of downtown Hamilton is known for ghostly patrons.  Staff have felt touches to the shoulder, heard whispers and have seen water and lights turn on and off. The infamous ghost, Elizabeth, has been helping in the kitchen.
Paranormal activity has been recorded by TriOPS Paranormal Investigators, Cincinnati television stations and the living patrons.
Dayton Lane Ghost Walk
Take a lantern-led evening stroll through one of Hamilton, Ohio's oldest neighborhoods. The Dayton Lane neighborhood is a National Register Historic District. The 12th Annual Ghost Walk will take place on Saturday, October 17th.  The one-hour guided walk will expose the ghosts, ghouls and legends of the area. Tours begin at 7PM, 8PM and 9PM and conclude with a reception at one of the stunning and spiritually charged Dayton Lane homes.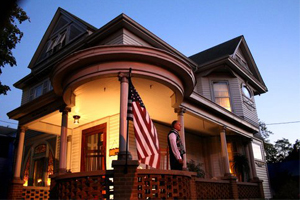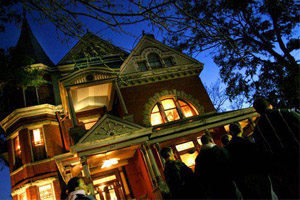 Interested in being part of a paranormal home investigation? TriOPS will conduct investigations in two historic homes. Plenty of paranormal activity was seen the last time they visited Vision Source Hamilton at 712 Dayton St. New for this year, an investigation will take place at The Rentschler Mansion at 643 Dayton St. You never know what residents you may encounter.
Space is limited for both the ghost walks and paranormal investigations so purchase your tickets ASAP.
For tickets and more information visit: Historic Dayton Lane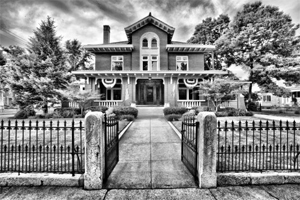 Reily Pizza Parlor
This popular pizza parlor in Reily Township, is known for their ghost guest. The lights to the pizza parlor have been seen turning on and off at nighttime. Grab a slice and cold beer next time you're in Butler County, but beware you may end up dining in the dark...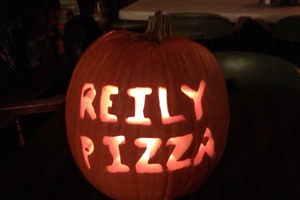 More Reportedly Haunted BC Locations:
DeWitt Log Homestead – Oxford
Benninghofen House – Home to the Butler County Historical Society – Hamilton
The Doty Homestead – Oxford
Elisha Morgan Farm Mansion – Fairfield
Monroe Historical Society
---