We're only a few days away from the big night in Hollywood, The Oscars! Find out where you can get your own taste of the red carpet and Hollywood magic right here in Butler County, Ohio.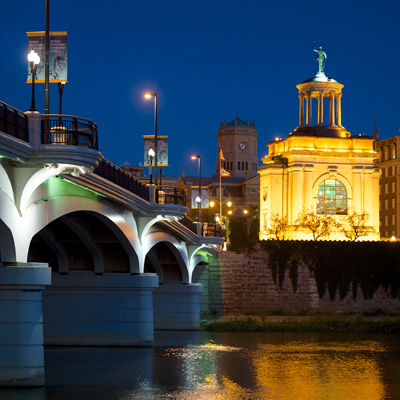 Hamilton's Filmography
Carol
Chain of Command
The Long Home
Tiger
What do these movies all have in common? They all filmed scenes in Hamilton, Ohio in the last two years. The stunning architecture, dynamic downtown and lively arts scene inspired movie directors to set their sights on the diverse sites of Hamilton.
Did you know "Carol" has earned six Oscar nominations? Nominations include Best Cinematography, Best Actress in a Leading Role, Best Actress in a Supporting Role, Best Costume Design, Best Original Score and Best Adapted Screenplay.
Star-Studded Casts
The recent movie lineup has brought big names to Butler County. They've been seen out and about in the community meeting people and enjoying everything Hamilton has to offer. These actors and actresses, to name a few, have played integral roles while making movies in Hamilton:
Cate Blanchett
Wilmer Calderon
James Franco
Scott Haze
Josh Hutcherson
Ashton Kutcher
Courtney Love
Rooney Mara
Janel Parrish
Mickey Rourke
Prem Singh
Michael Jai White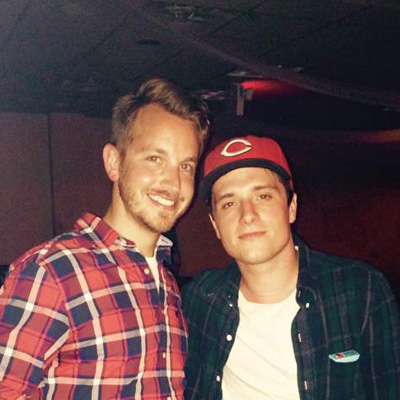 Photo Credit: Ryan's Tavern - Facebook, Courtesy of Michael Ryan
Get your own Glimpse of Hollywood
Hamilton businesses, streets and private residences have been turned into film sets, and viewed worldwide in feature films. Get a glimpse of Hollywood by visiting these famous places:
Court Street
Take a stroll down Court Street where you'll recognize 1950's "Liberty Bell Diner" scenes from the movie "Carol."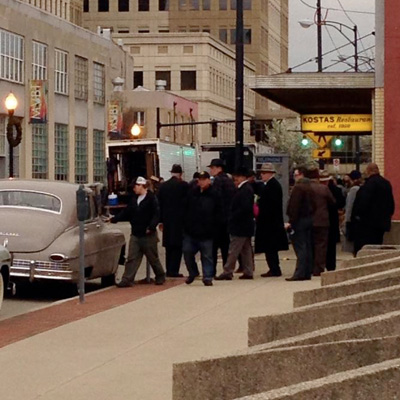 "Carol" scene on Court Street
Photo Credit: Jane Winkler
Popular Gathering Spot - Basil 1791 (Formerly Ryan's Tavern)
This local tavern was the venue for Wilmer Calderon's birthday party. Party guests included James Franco, Courtney Love and Josh Hutcherson, a leading actor in "The Hunger Games." This celebrity birthday party crew were in Hamilton shooting, "The Long Home."
Many cast and crewmembers grabbed meals at this Irish tavern, and enjoyed Hamilton's hospitality during their visit. Grab a seat at Ryan's and ask Tully about it!
The stunning architecture of German Village can be seen in James Franco's, "The Long Home." Visit German Village near N. Second Street to feel a part of the action.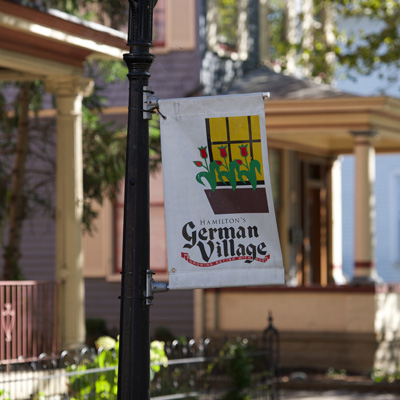 Hamilton High School
"Tiger" brought a boxing flick to Butler County, which included big screen star, Mickey Rourke. Scenes for the movie were filmed in Hamilton High School's gymnasium, weight room area, locker rooms and football stadium.
Many film stars and movie crews made The Courtyard by Marriott Hamilton their home away from home during their weeks of filming.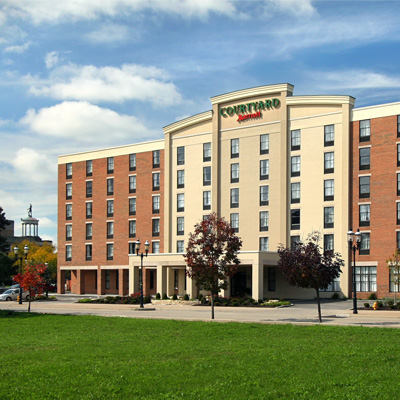 Located within The Courtyard by Marriott Hamilton, Plaza One Grille, was another popular dining destination for movie crews. Plaza One Grille can be seen in scenes from "Chain of Command."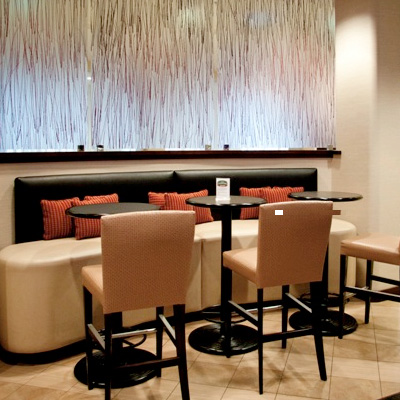 Photo Credit: Plaza One Grille - Facebook
Ready for your Hamilton Goes Hollywood getaway? Order a complimentary Butler County Insider Guide for a preview of the red carpet Hamilton hospitably that awaits you!
---