Holiday Auto Theatre - Hamilton, Ohio
As summer approaches it is time to start planning how you will unwind and relax with the family. Why not take a break, lay back, and smell the popcorn?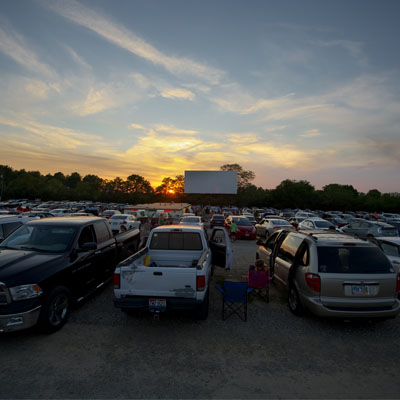 The Holiday Auto Theater is a staple of Butler County that has been treating audiences to double features from the comfort of their own car, for over sixty years. They opened in 1948 under the name, Hamilton Outdoor Theater. This classic family fun continues today with blockbuster hits all summer long.

Photo: Drive-Ins.com
Whenever we are looking for a night under the stars we take the jeep out for food and flicks with side of a cool summer breeze.
Once we pulled into our movie viewing spot, we were excited for the films to roll. We hopped out to take the top down on the Wrangler to have the perfect view of the shows to come. We chose to enjoy the movies reclined, but you don't have to be confined to the car. Feel free to bring folding chairs, blankets, or just pop your trunk!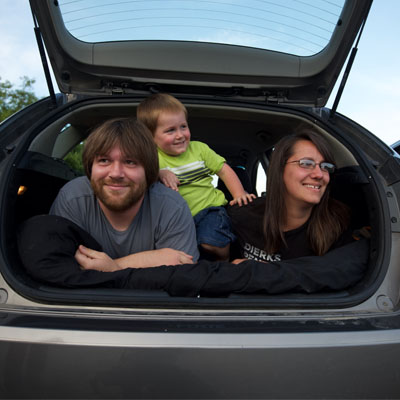 We chose to pack along some food from Hamilton favorite, Chester's Pizza. A pizza cooked to perfection and an order of breadsticks was our movie snack of choice. For just $5, you can purchase a (one night only) food permit that lets you bring in whatever you'd like. Other local favorites include Neal's Famous BBQ, Mad Mike's Burgers, and another drive-in itself, Jolly's. Their classic root beer float dates back 70 years, rounding out a throwback night of family fun.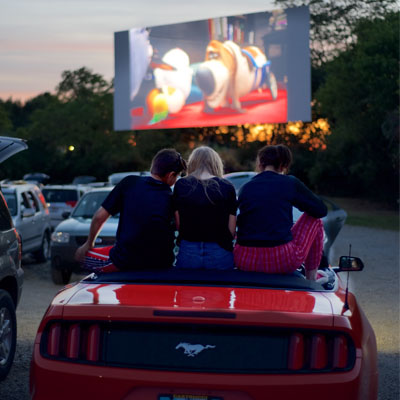 Between movies we stretched our legs and hit the snack bar. The menu is full of traditional movie snacks like burgers, hotdogs, nachos, and plentiful bags of buttery popcorn goodness. Ice cream and candy are movie going essentials in my book. You can't go wrong with Choco Tacos, Cookie Dough Cups, and Sno Caps.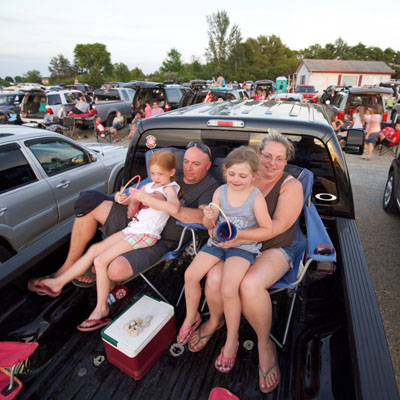 This 600 car oasis is open seasonally with double (or triple) features every weekend. Tickets are just $8.75 for adults, $5.50 for kids (4-11) and free for the little ones under 3. Pick your food, pack the car, and head to Holiday Auto Theatre for a flick this summer!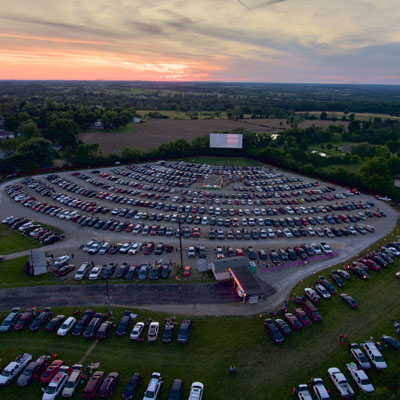 ---