Pack up your bags, load the car, and head out the door; it's time for one of the best family weekend getaways in Ohio! Take a break from the hustle and bustle of everyday life and spend some time with the ones you love in a new and fun place. Butler County has unique activities and amazing restaurants that both you and you kids, no matter their age, will enjoy!
Bring on Brunch
Cozy's Cottage
Start your day off the best way: with a delicious brunch at Cozy's Cottage. Fresh food and comfortable seating will be the perfect beginning to an amazing adventure. From chicken and waffles, to the classic breakfast spread: eggs, breakfast meat, fruit and toast, Cozy's has your breakfast needs covered. Grab your young ones an Ooey Gooey Bacon Cinnamon Roll and be declared "The Best Parent Ever"!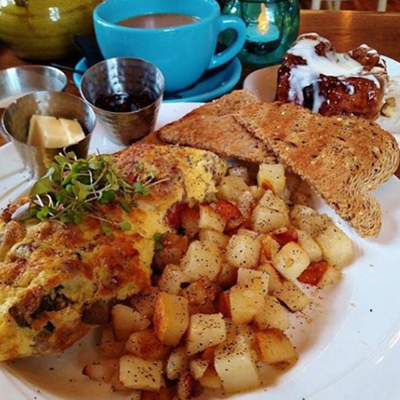 Photo: Instagram @ cozyscottage
Patterson's Café
At Patterson's Café there are never a lack of options, with over 9 different Eggs Benedict options, breakfast quesadillas, and 13 different pancake flavors to mix and match from chocolate chip to bacon to Oreos. There's something for your most adventurous and tame brunch eaters with their classic options and new fusions. Personally, their Banana and Granola Pancakes have my heart.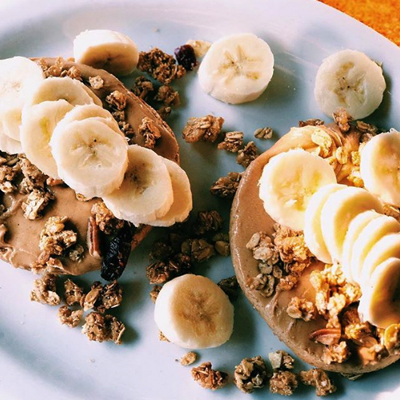 Photo: Instagram @ kath_arine
Family Fun
Get Air
For both the kids and kids at heart, have an amazing time bouncing and jumping around at Get Air! Get active and explore the wall-to-wall trampolines, foam pit, slackline, tumbling tracks, and ninja obstacles course. Play a game of dodgeball and slamball to round out your afternoon of fun.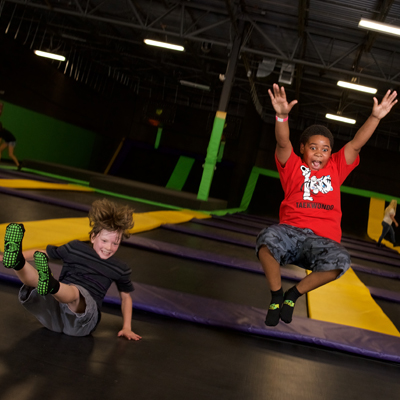 Indian Springs Berry Farm
Want to enjoy the nice weather outside? Pick up a basket and spend the afternoon enjoying nature while picking your own blackberries at Indian Springs Berry Farm.  Get a quick lesson in berry picking (the darker the berry the riper it is), and pick to your heart's content. You won't find juicier berries or a better experience anywhere else!
Tip: The farm is only open during warmer months, so make sure to check their Facebook page for their hours before you go!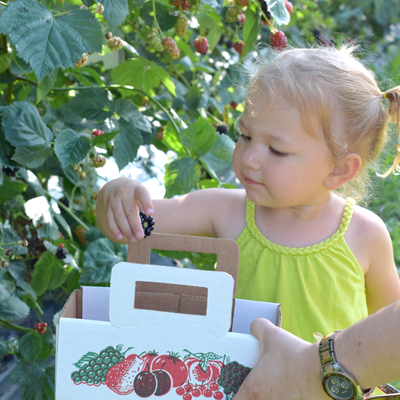 EnterTRAINment Juction
Explore over two miles of track which display over 90 model trains at EnterTRAINment Junction; learn about the progression of trains through history through this interactive and fun hands-on experience. Then, engineer your own train around a hand-cranked track, or bounce, climb, and play in the kid's area, Imagination Junction. While you're there adventure through the A-Maze-N Funhouse featuring a mirror maze, spinning vortex tunnel, confusing curtain maze, and many other twists and turns. No matter your age or interests there is something new and fun for the whole family to discover.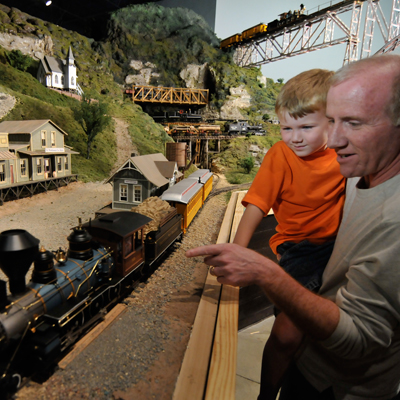 Miami University Art Museum
Enjoy a relaxing afternoon both indoors and outdoors. At Miami University Art Museum, discover the five rotating galleries, and more than 10,000-piece permanent collection. Learn about history and take in the breathtaking featured art. Afterwards, head outside to roam the Miami University Sculpture Park and experience a more interactive art display. There are pieces of art for everyone in the family to enjoy!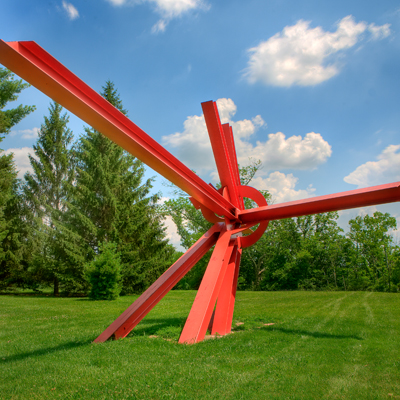 Delicious Dining
Taqueria Guanajuato
If "authentic" and "delicious" are two of your favorite meal time adjectives then Taqueria Guanajuato is a must! With their fresh and flavorful ingredients, you can't go wrong. My recommendation? Their Authentic Tacos or Fajitas. Have a picky eater? Their Cheese Quesadillas are simple yet tasty.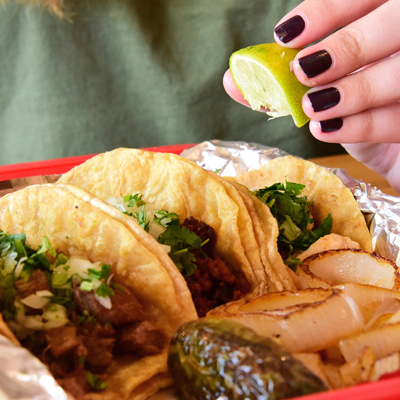 Craving Candy?
Henry's Candy Co.
No adventure is complete without a cure to your sweet tooth. Explore Henry's Candy Co. for an endless variety of chocolates, over 20 gummy bears flavors, lollipops, and other scrumptious treats. Discover more unique treats such as wax lips, squirrel nut zippers, and bottle caps. Mix and match all of your favorite treats all in one place!
Grandpa Joe's Candy Shop
Discover Grandpa Joe's Candy Shop for enticing classics and rare delights around every corner. Explore their candy buffet, over 200 different flavors of glass bottled sodas, ice cream selection, warm and fluffy donuts, and array of homemade truffles. There's nothing wrong with a little sugar rush from time to time, and your kids will definitely thank you!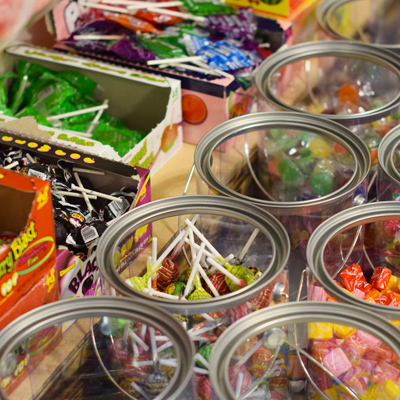 Enjoy a family getaway tasting delicious dishes and exploring new activities with the ones you love most. Be sure to visit for one of the best family weekend getaways in Ohio and you can make forever memories!
---