These immensely talented florists have grown their business from the ground up.
Flowers form a bit of a symbiotic relationship with those who care for them. Through nurturing, consistent attention from their planters, they grow and flourish. Their beauty becomes a patient reward for the time and effort that's poured into them. The mother-daughter- duo who started Two Little Buds has blossomed from this fruitful relationship. Each and every beautiful bloom comes straight from their personal garden at the Morning Sun Flower Farm. 
Plant. Nourish. Grow. Flourish.
Morning Sun Flower Farm was built upon a dream. Mindy Staton and her mother, Alice Stone, attended a flower workshop held by prominent floral designer, Erin Benzakein of Floret. They soaked up every bit of knowledge like sunflowers basking in the sunlight's glow. They returned home full of inspiration and big ideas.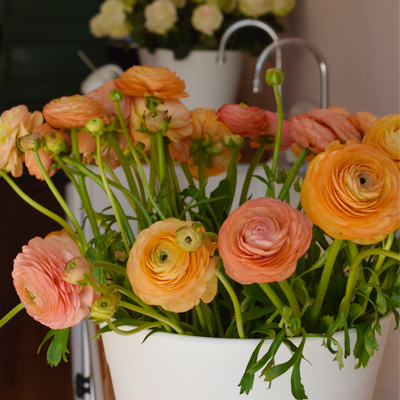 Mindy and Alice became enamored with the thought of owning their own flower farm. The sustainability and creativity it offered them was exactly what they needed to flourish Two Little Buds. In 2016, these incredibly talented and ambitious women brought their dream to fruition. Spread across two beautiful acres of Oxford farmland, lies the stunning blooms of Morning Sun Flower Farm.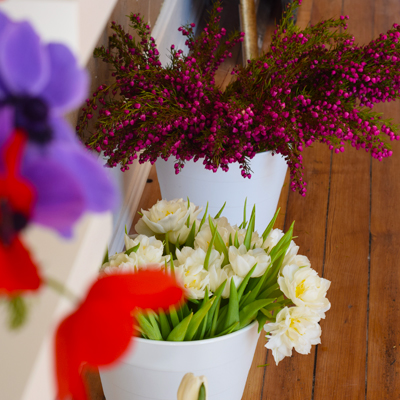 It all began as wedding and event floral work, but has continued to expand; their shop in Hamilton creates a "farmer's market" style environment. The incredibly open space and gorgeous gold lettering encourages patrons to stop in, browse, and pick their own local bouquets for their homes. In Spring of 2021, Mindy also started a new project— The Farmers Collective— which is a public market in Downtown Hamilton that showcases local Ohio farmers and their goods.
From Farm to Vase
Their shop located off Main Street is beyond adorable. Fresh cut flowers from their farm sit atop crisp white shelves; the perfect greeting to this floral utopia. Edison lightbulb fixtures hang from the ceiling and the beaming faces of the Two Little Buds team help to make you feel right at home.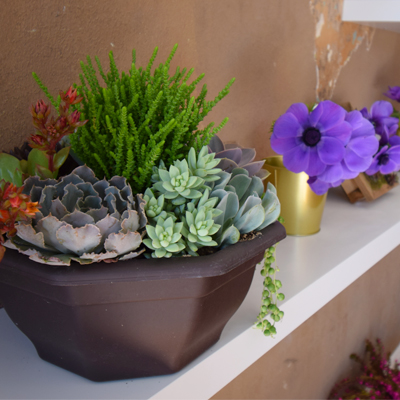 Similar to fruits and vegetables, flowers are best when they're in season. Through an unheated greenhouse, commonly referred to as a hoop house, flower farmers are able to extend the season of their treasured blooms. By doing so, Mindy and her team can ensure that brides will have the Snap Dragons, Tulips, Anemones, Daffodils and more that they desire, no matter the season.
Once the blooms are cut, they're taken straight to the Two Little Buds shop.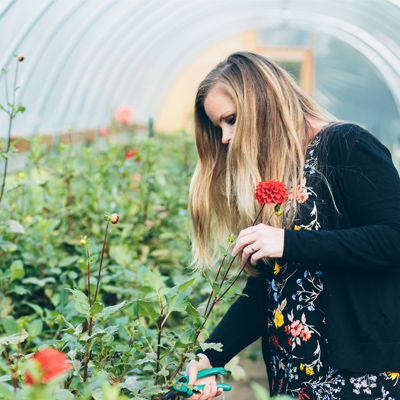 Photo Credit : Two Little Buds
Mindy's floral designs are never cookie-cutter. Her creations are full of interesting colors and textures, looking naturally beautiful and home grown. 
Stop in their shop to experience the beauty of locally grown flowers, and be sure to check out The Farmers Collective. 
17 North D Street | Hamilton, OH 45013
Open Thursday & Friday 10AM — 7PM or Saturday 10AM — 4PM
Check out Two Little Buds Florist on Facebook and Instagram!
---