It's that time of the year, when we gobble up all of the fun fall activities that the cooler weather can handle. On top of my list this year was picking the perfect pumpkin right off of the vine. It seemed like a great activity for my 3-year-old. So, my family headed off to Garver Family Farm in Monroe to do just that.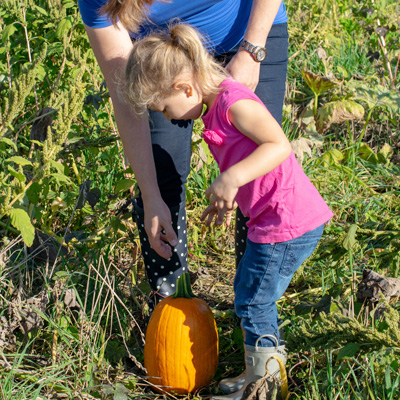 This farm has been in the Garver family for over 80 years and produces fresh, locally grown produce from May through October annually. But, my favorite time of year for a visit is definitely Fall. Who can resist a cute pumpkin patch? Here, you can get right into the pumpkin field and start hunting for the perfect orange beauty waiting for you on the vine. 
My daughter loved the quaint farm stand from the beginning. She ran straight to say hi to the resident chickens and Fluffy the cat. Once we got our lay of the land and picked up a convenient wagon, we headed to the pumpkin field.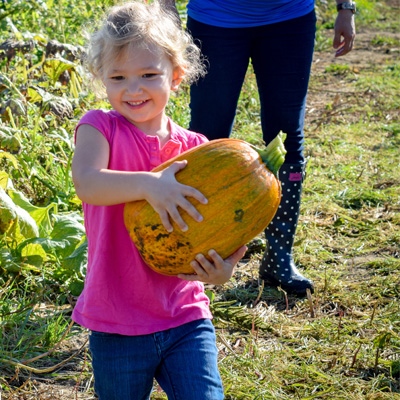 A nicely groomed path takes you straight to the field where you'll find colorful pops of orange peeking through the vines and vegetation. My little one had so much fun searching for pumpkins and then checking them for the perfect shape and color. She had a blast.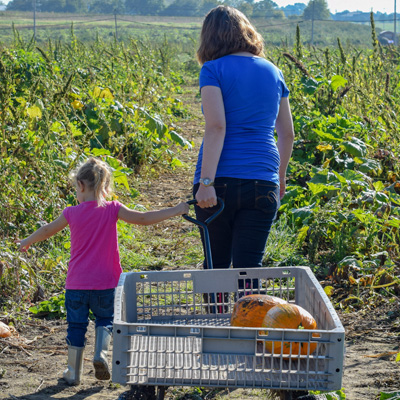 Once we selected two for our cart, we headed back to the farm stand to pay for our haul. Fresh picked pumpkins are sold by the pound and they have plenty of other produce and delicious treats for sale as well.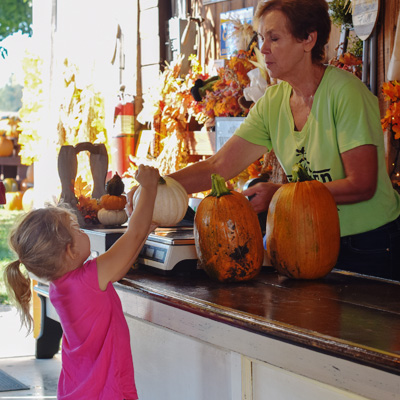 Tons of fun had by all! Be sure to get to Garver Family Farm for the perfect fall experience!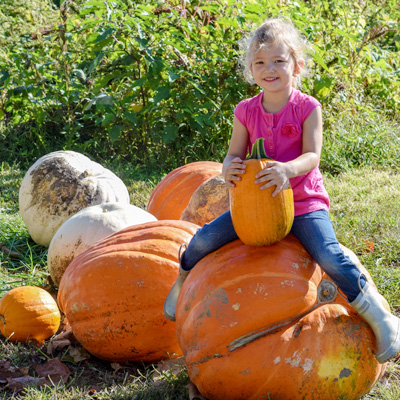 6716 Hamilton Lebanon Rd
Monroe, Ohio 45044
---