As the air becomes brisker, the indoor opportunities become cozier and livelier. We think fondly back on all of our summer adventures, but remember all of the sheer excitement that comes with the winter season. Seize all of the fun offered in Butler County at these 8 places to explore indoors.
Get Air
West Chester's premiere indoor trampoline park, Get Air, is the ideal way for you and your kiddos to let loose and expend all of that pent-up energy. They say that 5-8 minutes on a trampoline is equivalent to jogging a mile! Beyond the trampolines, there is dodgeball, a foam pit, slackline, and more.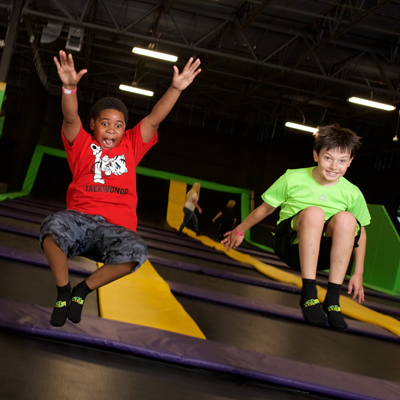 Triple Moon Coffee Company
Any afternoon where I get to snuggle up with a hot cup of coffee and a good book is an afternoon well spent. Triple Moon Coffee Company in Middletown indulges the winter homebody in all of us in their cozy, coffee dwelling space. Grab one of their available board games for a round of some friendly competition. Keep refilling that mug and relish in the peaceful, relaxing environment Triple Moon provides.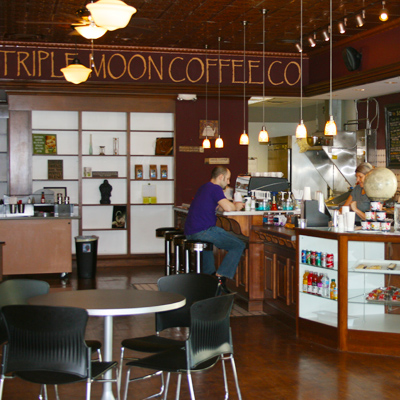 The WEB Extreme Entertainment
Thrill seekers, start your engines at the Inside Go-Kart Track at The WEB Extreme Entertainment in West Chester. Race your friends and family to the finish line and then strap on your armor for a riveting game of laser tag, or your climbing harness for the Cliffhanger Climbing Wall.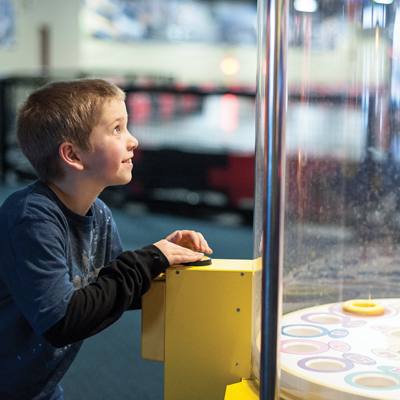 The Cooking School at Jungle Jim's
Not a master chef? No problem. The Cooking School at Jungle Jim's in Fairfield offers hands-on cooking classes to teach you how to create exotic, delicious dishes that will impress everyone this holiday season.
Hanover Winery
The holiday season and a glass of bold red wine are synonymous. Head over to the wine tasting room at Hanover Winery in Hamilton and sample specialty and seasonal wines to find your new winter flavor.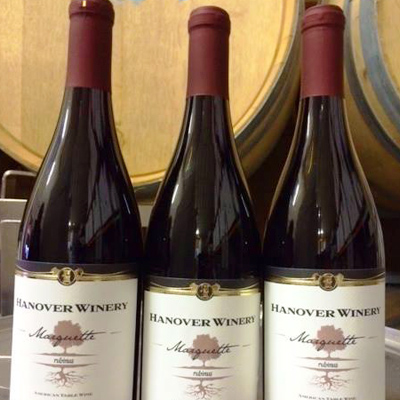 Photo: Facebook - Hanover Winery
You're Fired Pottery
Get inspired and let your creative juices flow at You're Fired! Pottery Studio in Oxford. Paint your very own masterpiece and have it on display for the entire family to see, just in time for the holidays!
Class Axe Throwing
Ever think you'd be able to launch an axe across the room indoors? Unleash your inner lumberjack and learn the proper axe-throwing techniques from the professionals at Cincinnati Axe Throwing in West Chester.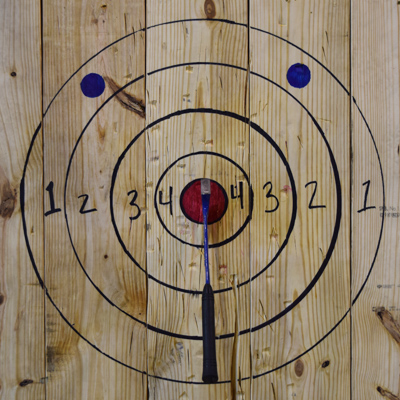 EnterTRAINment Junction
Lovers of railroads and all things train-related, all aboard! EnterTRAINment Junction in West Chester features a 25,000 square foot, interactive train display that allows train enthusiasts to learn interesting facts about this massive, interesting display along the way.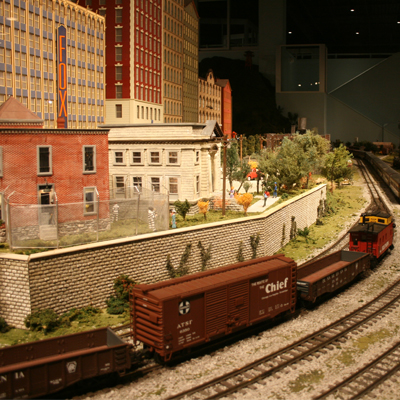 ---