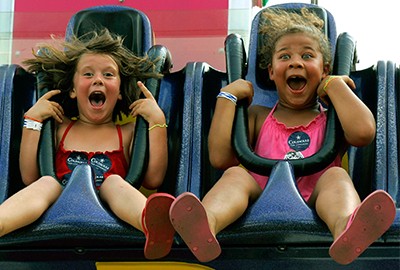 <a href="/listing/butler-county-fairgrounds/764" hreflang="en">Butler County Fairgrounds</a>
Address
1715 Fairgrove Avenue, Hamilton, OH
Handicap Accessible Venue
The Butler County Fair in Ohio is the perfect addition to your summer plans! Nothing says summer quite like the arrival of Ohio county fairs across the state. The Butler County Fair is the county's biggest festival, and attracts nearly 100,000 guests each year, including 1,400 Junior Fair members. The fair boasts rides, games, livestock exhibits, and everyone's favorite...fair foods!
You can enjoy junior fair livestock demonstrations and auctions, a flower show, arts and crafts, cake and pie judging, and acres of family fun. Your little farmer will love getting up close and personal with the hundreds of animals that will be featured at this year's fair including cattle, pigs, chickens, and bunnies.
To add to the Butler County Fair, Ohio experience, make sure you don't miss the main events! The grandstand arena will feature nightly, unique and traditional fair entertainment. Annual line-ups typically include a demolition derby, antique tractor pull, tractor and truck pull, and tug-a-truck.
Visit Website for Details ›