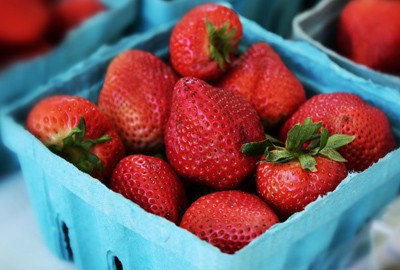 Address
4782 Cincinnati Brookville Road, Hamilton, OH, United States
Admission
Free
Handicap Accessible Venue
Everyone loves strawberries, right? Well, the community of Shandon sure does. They celebrate everything strawberry the second Saturday in June every year during the Old Fashioned Strawberry Festival. 
The Strawberry Festival features local vendors and artists, an antique tractor show, fresh refreshments and produce, traditional live Welsh harp music and live organ music. Explore Shandon's diverse antique heritage by visiting local shops in historic houses that feature antiques, country crafts, original art, pottery and furniture. Don't miss the antique car show at Salty Dog Museum from 8AM-4PM and catch a ride in an antique fire engine!
The Community House, the site of the 1825 Welsh Church, houses a picnic style supper with a menu full of fresh strawberries, homemade shortcakes and delicious ice cream. Other culinary tastings typically include Shandon's traditional hot pressed chicken and savory pulled pork sandwiches, coleslaw, homemade pies and more.
Visit Website for Details ›