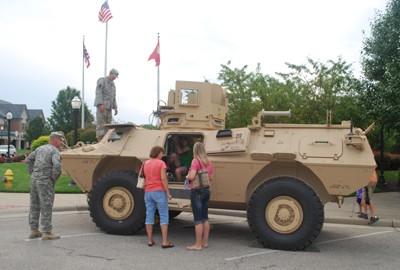 <a href="/listing/village-green-park/1912" hreflang="en">Village Green Park</a>
Address
301 Wessel Dr, Fairfield, OH
Admission
Free
Handicap Accessible Venue
Equipment will be on display for children and adults to get a close-up look at the vehicles used around the city. Individuals of all ages can touch, honk and climb on the many vehicles that you see around the City. You might see a fire truck, an ambulance, construction trucks, snowplows, dump trucks, police cruisers, farm equipment, the Bookmobile and many more vehicles of all shapes and sizes.
"SENSORY SENSITIVE HOUR"
A horns-free hour from 9 - 10 a.m. for children and families who want to experience the event without any loud distractions.
Visit Website for Details ›