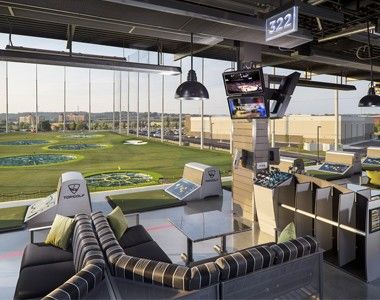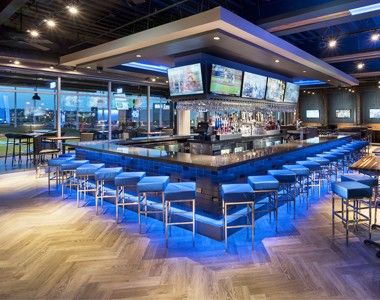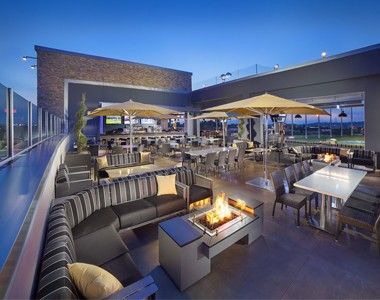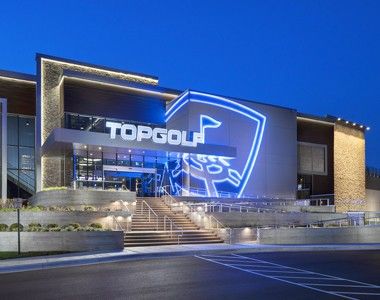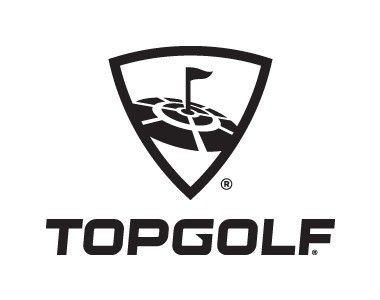 9568 Water Front Dr. West Chester Township OH 45069
Location: West Chester
View Website
Grab a seat on the rooftop Terrace, at the blue bar indoors or order while playing in a hitting bay! Topgolf boasts an impressive menu, full of creative fare. Try out injectable donut holes, a craft cocktail or chicken and waffles at this unique dining and entertainment venue.
Want to learn more about Topgolf?
Test out your swing and hit microchipped golf balls, that are tracked for accuracy and distance. Score points by hitting targets, and have a friendly competition in your climate-controlled bay. No golf skills necessary, but you're sure to have a great time. Topgolf also offers free shuffleboard, pool tables and foosball to keep the games going!
Amenities & Information
Alcohol : Yes
Breakfast, Lunch, Dinner : B, L, D
Cuisine : American
Entertainment : Yes
Patio : Yes
Type : Casual