Basil 1791 in downtown Hamilton, Ohio combines Thai, Chinese, sushi, and other Asian cuisine that are the hallmark of Basil, with an additional New American fare section on the menu.  "When you come here, the dining experience will be second to none," said Executive Chef, Jamie Campbell. "This will be a positive, upbeat place to hang out, have date night, or have a party."
The interior of the restaurant is handsome, both inviting and a touch of the luxurious. The lighting is soft, and the bar long and elegant. If you look above the booths you will find color-themed books on bookshelves or surprising touches like a rock garden with miniature cacti.
Basil 1791 has developed a unique and delicious take on Asian and American favorites. Avocado Curry is one standout item, with a creamy yet spicy sauce and the crunch of bell peppers and crushed peanuts. Campbell also recommends the Mango Grouper – combinations you might never have thought of but, once you hear about them, you simply have to try.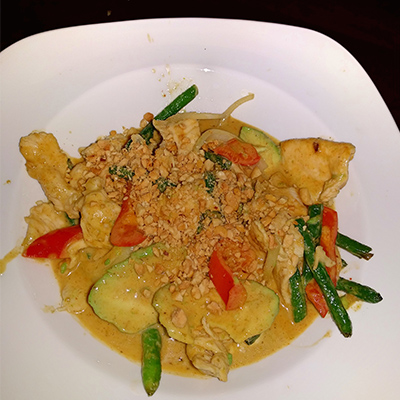 "Our Asian selection is done from heart and soul, all fresh and elevated," Campbell explains. "We also have dishes like sweet and sour chicken, things that are comfort foods at this point which are really good."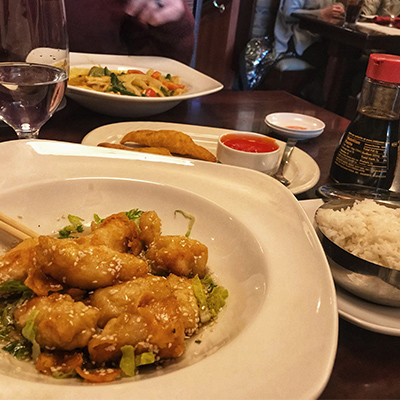 Photo Credit: Jacob Stone
My first visit to Basil 1791 during their soft opening was pretty delightful: that above-mentioned Avocado Curry went great with a plate of Crispy Crab Rangoon. My husband ordered the Basil Special Roll, which came out artfully designed and brimming with tuna, salmon, yellowtail and a spicy mayo sauce on top. The food came out quickly and was served in generous portions.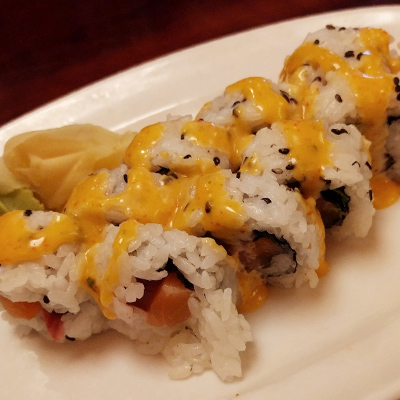 Even if you are hankering for something more close to home, Basil 1791 has you covered: a variety of themed burgers as well as main course entrées share the menu with a fresh variety of sushi.
"We're also offering burgers, steaks, and fresh seafood," Campbell said. "Some regional influences, since I am a New American chef and I try to take old favorites and make them new and inspiring, focusing on fresh ingredients."
Campbell sees a great future for Hamilton, and Basil 1791 is primed to be a delicious part of that.
Basil 1791
241 High Street
Hamilton, OH 45011
---