Behind the Display Case: Le Macaron
Try an authentic, delicious macaron cookie, French pastries, and gelato! 
At Le Macaron, macarons colored with bright sky blues, vibrant magentas, and hues of lavender shine effervescently from the display counter. Friendly employees in patterned scarves are ready to greet you with samples in hand. You can't help but stop and stare at the bright bakery as you shop around Liberty Center. 
Find your Flavor
These delicious French pastries are gluten free and authentically prepared by an in-house French pastry chef. They're created using almond flour, naturally-derived color and flavors, sugar, and egg whites. Macarons have become some of the most Instagram-worthy confections around. Their airy/crunchy texture makes them the perfect post dinner treat or afternoon snack.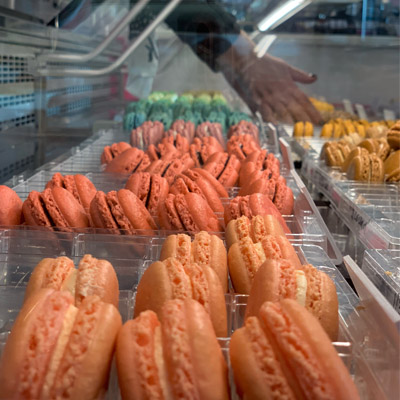 20 magical flavors await you. Classics like Salted Caramel, Chocolate Praline, Colombian Coffee, and Raspberry are a good place to start to find your signature flavors. For the more experienced macaron enthusiasts, I would highly recommend the Black Currant, a blueberry infused pastry with a crunchy chocolate inside or the Lavender White Chocolate. It's sweet with  bold flavors that taste like springtime. If you're looking for something more adventurous, devour the Basil and Rose.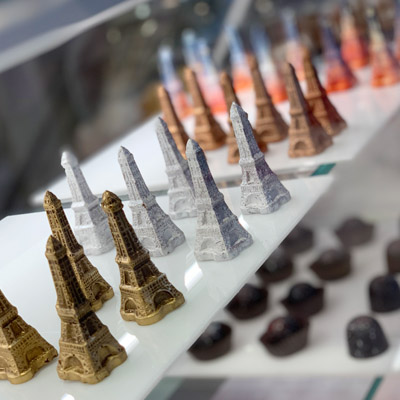 Le Macaron Liberty Center owner, Marina Amaral, is a woman of the world. She was born and raised in Brazil and then moved to the France Switzerland border as an adult. It was there she discovered her love of French pastry. Marina admired the complex process, how everything needed to be handled with such care and precision. The colors, textures, tastes, and intricacies of French pastry became her passion. After moving to the states, she decided it was due time she pursue this passion full time.
Beyond the Macarons
The bakery offers a multitude of sweet treats beyond macarons. Eclairs, chocolates shaped like the Eiffel Tower, lemon tarts, and gelato straight from France. The creamy Coffee Gelato will be one of the most delicious things you've ever tried. Promise!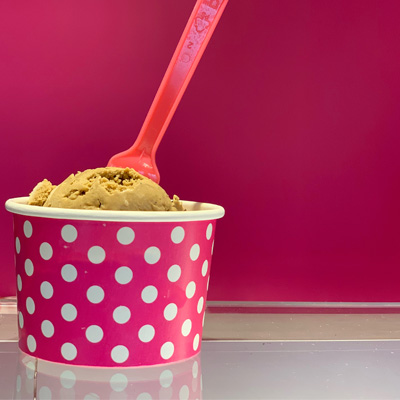 Have a cup of coffee or tea with your macaron and see what makes this shop so wonderful. 
7529 Bales Street | Liberty Township, Ohio 45069
---