Come one! Come all! Come hungry! Prep your taste buds because a new "twist" has been added to the Butler County Donut Trail. As they often say, "Donuts are an excuse to eat cake for breakfast," and we now have one more delicious excuse. Say hello to new Donut Trail stop… Central Pastry Shop.
Central Pastry Shop is a local favorite and Middletown legend. With delicious donuts and goodies galore, the smell of these sweet treats will hit you from the moment you park the car. To kick off the expansion of the sweetest adventure around, here are 10 fun facts about Central Pastry Shop that every Donut Trail expert needs to know:
 1. 95% of what they make is made from scratch
This includes their creams and custards, yum!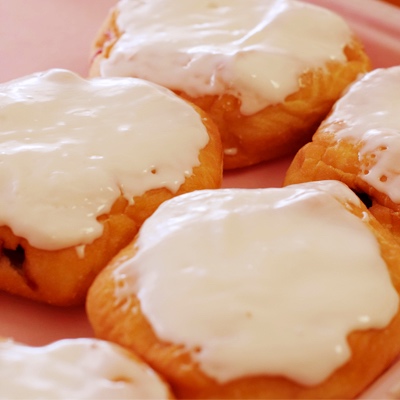 2. Many of Central Pastry's treats are created using the original recipes
The recipes have stood the test of time, some being followed for almost 70 years.
3. Vera and John Slamka have owned the shop for almost 34 years
Vera fell in love with Central Pastry Shop while visiting her husband's family hometown, Middletown. Although the shop wasn't for sale, Vera would often say, "One day I'm going to own Central Pastry Shop." Eventually she approached the owner about buying the bakery, and the rest is history.
4. The original baker, Erik, taught Vera how to make and bake everything
When Vera expressed interest in purchasing the shop, the owner wanted her to learn how to fry, finish and decide if she truly wanted to take over. Erik taught Vera, "not to rush the product, and stay with your recipes." This care and attention can be tasted in every bite!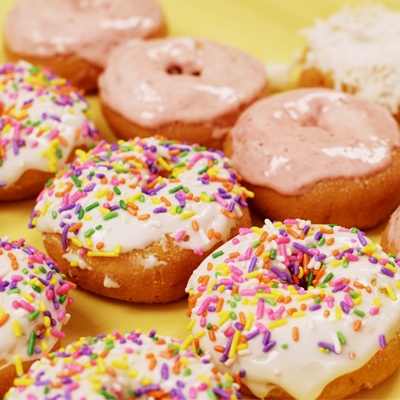 5. Their popular old-fashioned donuts, the "Uglies" have an interesting backstory
The story goes: A Middletown local (and lover of the "Uglies") many, many years ago said "that is one ugly donut," and the name stuck. However, this story is unverified, so remains folklore amongst the shop!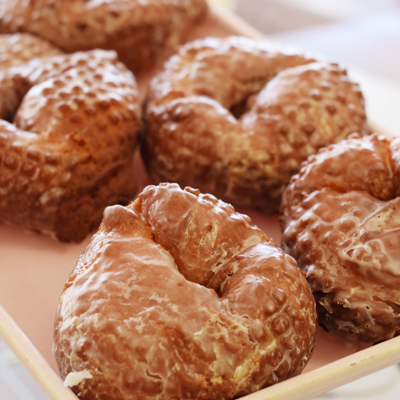 6. One of the Slamka daughters, Elizabeth, works at Central Pastry
Elizabeth has memories of helping around the bakery, dating back to being 7 years old. Another Slamka daughter, Christina, is ironically enough allergic to flour! She cheers on the family from the sidelines.
7. Each year in the spring, Central Pastry sells a popular Polish donut called Packzi (pronounced Poonch-Key)
These Polish delights are filled with a variety of amazing flavors. They've had customers say their Paczki remind them of the authentic Paczki they ate as children in Poland.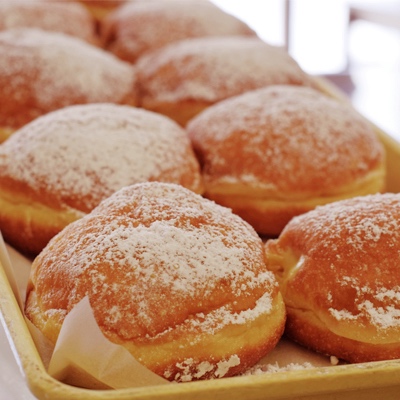 8. Vera's favorite donut is the Cinnamon Square and Elizabeth's favorite is a Cream Filled or Fried Danish
Seasonally, they both love Paczki!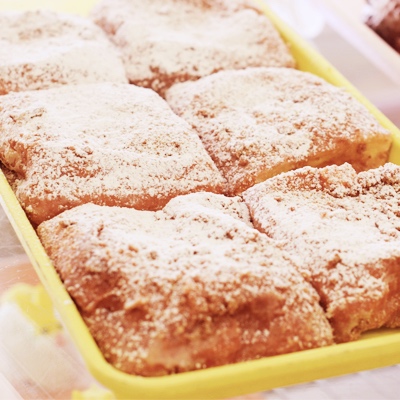 9. A favorite shop saying is they serve donuts, with a side of chat. They love to take time to get to know visitors
They get a lot of customers who want to see firsthand their grandparent's beloved childhood bakery. One time, they even had five generations in the bakery at once.
10. The shop's "finisher" has tons of experience
For 27 years one of Central Pastry's beloved employees has been putting the finishing touches on their treats.
Donut Trail Tools
---