The dinner and a movie experience has been reimagined at CineBistro at Liberty Center. Get cozy in a large recliner, eat chef-driven cuisine and see the latest Hollywood hits. Sit back, relax and enjoy "movies with taste."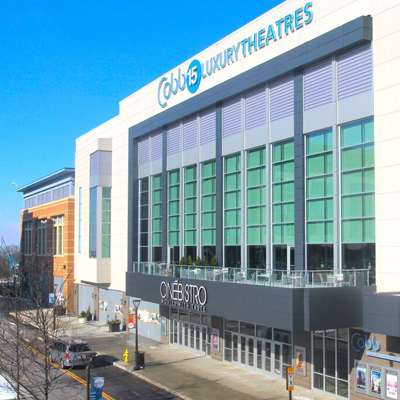 Credit: CineBistro
Your Seat's Been Saved
You get the luxury of reserving your seat when purchasing your tickets through CineBistro. No need to ask someone to scoot down a seat, or sit separately from your movie companions. Score!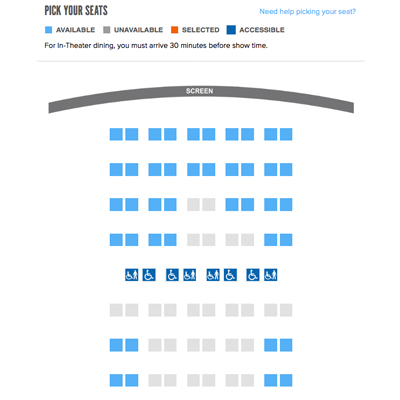 Credit: CineBistro
Check-in Concierge Style
Feel the red carpet treatment of checking in for your movie at the concierge desk. The friendly staff points you in the right direction. Perhaps a cocktail in the lounge?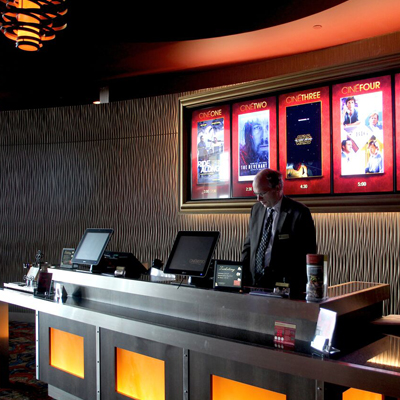 Credit: CineBistro
Live it up in the Lounge
The lounge area overlooks the action of Liberty Center, and is a great place to grab a drink and get excited for your movie.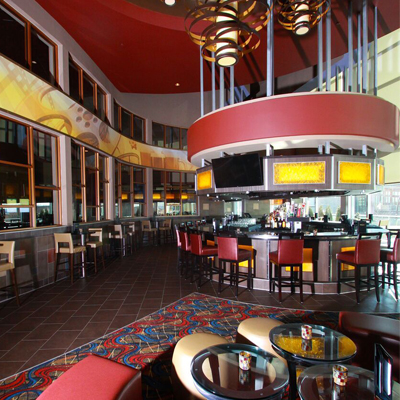 Credit: CineBistro
Wait, that's my Seat?
The seats are large and luxurious! Recline, kick back and really relax throughout your movie.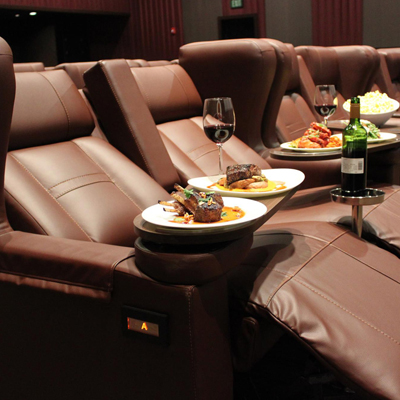 Credit: CineBistro
Popcorn + "Popcorn"
CineBistro serves up popcorn with possibilities. Mix your movie popcorn with "popcorn" chicken, shrimp or calamari.
Traditional buckets of movie popcorn more your thing? Enjoy complimentary refills!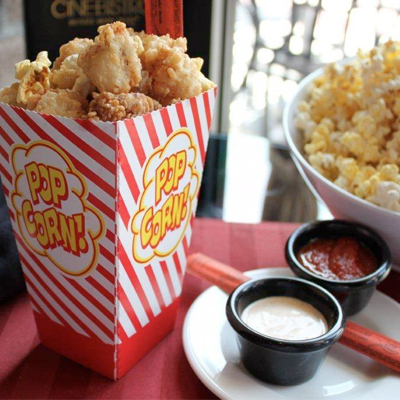 Credit: CineBistro
Previews and Main Features
Enjoy a preview off the menu. Korean BBQ Chicken Wings, Ahi "Dynamite" Poppers and Crispy Mahi Soft Tacos are just a few of the available options.
For your main feature meal try Shrimp Mac & Cheese, Buttermilk Friend Chicken, a Bistro Burger and more!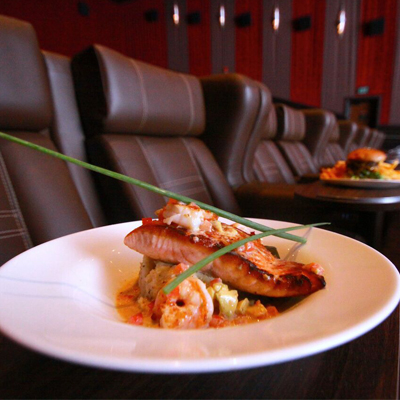 Credit: CineBistro
Don't Forget Dessert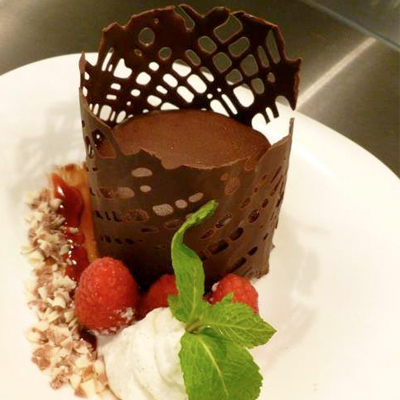 Credit: CineBistro
Cinéful Chocolate Cake, Deconstructed Peanut Butter Pie, Caramelized Banana Cheesecake and Butterscotch Bourbon Crème Brûlée. Need we say more?
Mixing it Up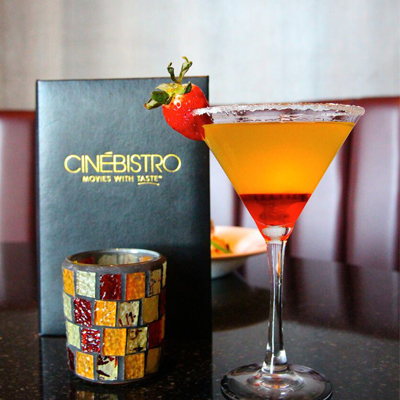 Credit: CineBistro
With a bevy of beverages you'll never go thirsty. Try a Lavazza premium coffee, specialty cocktail or craft beer. All fountain drinks on the menu include free refills to wash down that popcorn.
The credits are rolling, the house lights are coming up…
and you've given yourself credit for getting up from such a cozy recliner. But wait, the experience isn't quite over yet.
CineBistro provides the movie equivalent of turndown service by personally wishing guests goodnight, leaving you with a mint and a great impression.
THE END
---