Flub's Dari-ette, or just Flub's, is a Butler County icon!
This 50-year-old ice cream stand has morphed to become a sign of summer and connection to the past. Now with three locations and a Flubmobile, you have no excuse not to get a cone, bowl, or cup of Flubs sometime soon.
Iconic Ice Cream
I went on a date to the Hamilton location after a drive-in movie earlier that night. We chose to get in line instead of go through the drive thru. That's definitely the best way to experience a taste of Americana.
While standing in line you start to understand why this place is so popular. It's the friendly staff making every item to order for each customer. It's the family's sipping and sharing their favorites with each other after dinner or before game night. It's the locals coming together for a fun night of sweets and fun, sharing stories and memories of their years of coming here.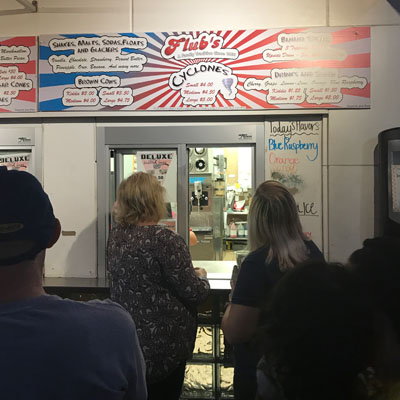 The menu is impressive. Seasonal specials are posted on the windows, including fresh fruit and unique flavors available for a limited time. Sherbert, Italian ice, and creamy ice cream cones with toppings of your choosing line the wall above. My girlfriend went for a classic flubs menu option, a cyclone. A blended ice cream creation topped with sweet and sugary goodness.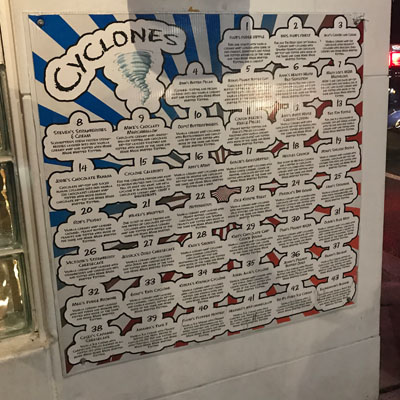 There are over 40 different combinations of cyclones on the menu. She settled on the last on the list, the #43, Ellinghavin's Blondie. Chocolate and vanilla twist ice cream mixed with cookie dough and brownie then finished off with chocolate dip, and of course, the homemade whipped topping. So tasty!
As a huge fan of peanut butter, I went for the Buckeye Parfait. A base of vanilla soft serve, topped with hot fudge, peanut butter, and loaded with mini Buckeyes. The molten peanut butter mixing with the other elements was amazing. The light and fluffy whipped cream on top was so good I could have had a whole cup of it alone. A new favorite for me.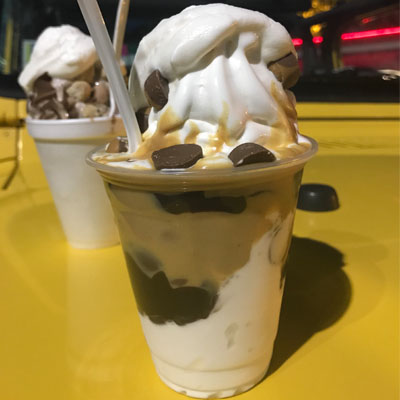 Flub's is the easily accessible window into the past that we all could use more of in our life. Its staple flavors combine to reinvent an American classic time and time again. Pack the car with as many as you can fit and take a spin for a cyclone. I think I won some brownie points from this date.
Flub's locations are open seasonally, so call to check hours.
Visit Flub's Dari-ette
997 Eaton Avenue | Hamilton, OH 45013
539 Wessel Drive | Fairfield, OH 45014
4065 Hamilton Cleves Road | Ross, OH 45014
---