Find Yourself at Pyramid Hill
Let's explore the magic place that's Pyramid Hill shall we?
At the intersection of the arts and the great outdoors lies Pyramid Hill Sculpture Park & Museum, one of the largest sculpture parks in the United States. This breathtaking oasis sits high atop the hill in Hamilton, Ohio. I must admit, when I first visited many moons ago I didn't truly know what to expect. I had heard it was breathtaking, that it was inspiring, that the sculptures were monumental in size. Is all this information I had been given true? Absolutely.
The excitement builds from the moment you enter. It's a good day in my book when the entryway to a park/museum/oasis is in and of itself a massive work of art.
The History
It all began with Harry T. Wilks and his love for the hill overlooking the Great Miami River. In 1987 he purchased 40 acres to build a home surrounded in nature, the Pyramid House you can still see today. Over the years he purchased adjacent land parcels and created the 300+ acres that comprise Pyramid Hill. Want to learn more? The complete history of "The Man, The Land, The House and The Park," can be accessed and enjoyed in the Founder's Library, located within the park's Ancient Sculpture Museum.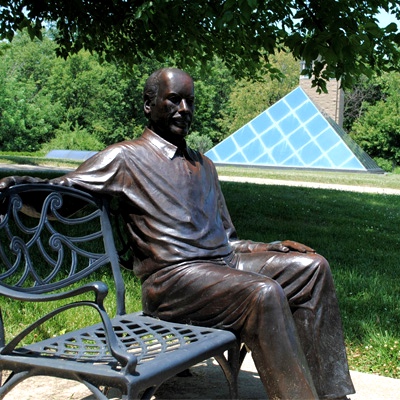 The Sculptures
With names like Abracadabra, Dragonfly Dome and Pier Portal you can begin to daydream the experience. Stone, Metal, Rock, Abstract, Realistic, Geometric, you name it. Sculptures of all shapes, sizes and materials by world-renowned artists are carved into hillside homes. Take your time, take in your surroundings and be sure to take photos.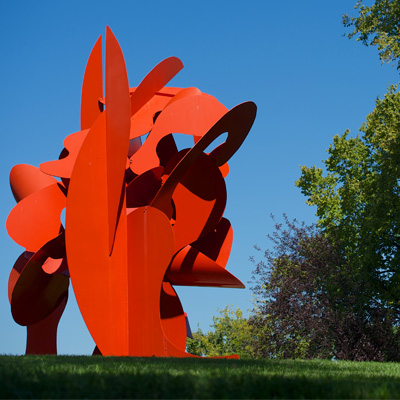 Ancient Sculpture Museum
Included with park admission, this might be one of Butler County's best kept secrets. The Ancient Sculpture Museum features an impressive collection of Greek, Roman, Etruscan and Egyptian pieces dating all the way back to 1550 B.C. An interesting fact that I have since learned, is that these artifacts were originally the private collection and home decor of founder, Harry T. Wilks.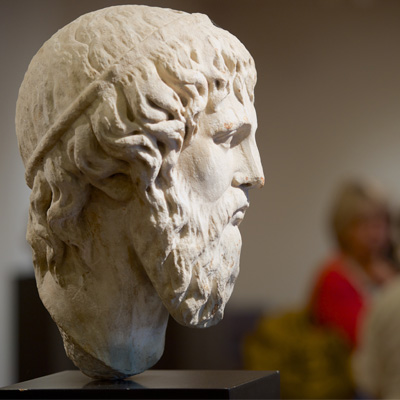 Start Your Art Carts
There is one parked and waiting with your name on it. These vehicles of artistic exploration make it easy to navigate and explore the park's 300+ acres. A little tip... trust in your art cart. Some of the large hills may seem unrealistic, but I promise you'll make it, laughing your way up in delight.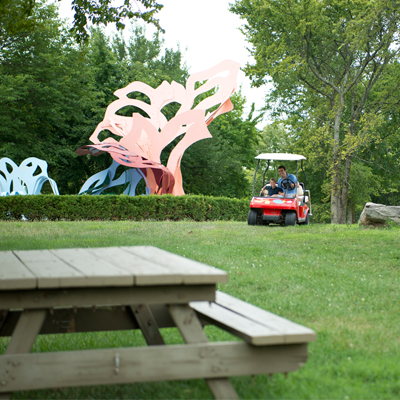 A Picnic Paradise
One of my favorites is stopping on the way up the hill for some to-go Hamilton fare. Pack a local lunch, find the perfect picnic spot, roll out the blanket, and dine in scenic serenity.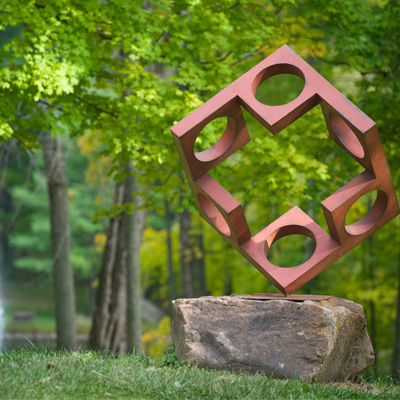 Animal Adventure
Leashed pets of all species are welcomed on the grounds to see sculptures with their families. Every now and again you may even see a cow going for an evening stroll...
Visit Pyramid Hill Sculpture Park & Museum 
1763 Hamilton Cleves Road | Hamilton, OH 45013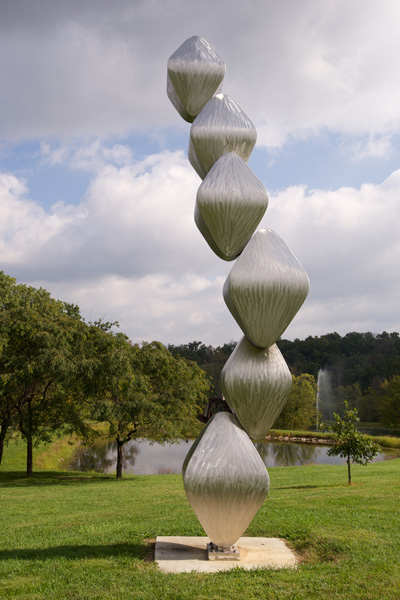 ---
Featured Stories
Sep 28

It's a magical thing when you can...

Sep 26

Can you think outside of the box? Time...

Sep 20

Fall is full of bold flavors that...