There's a new "kid" in town with an amazing track record. Prep your taste buds for some incredible confections and timeless classics. With their original recipes dating 50 years, and their icings and custards made from scratch, every donut is "a handmade labor of love".
Say hello to West Chester's newest and extremely delicious addition: Holtman's Donuts!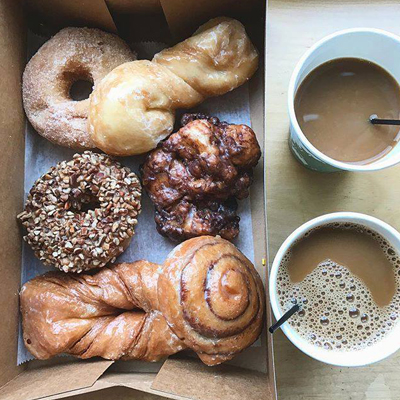 Photo: Holtman's Donuts
Recently, I got the opportunity to sit down with Katie and Danny Plazarin. Danny is the grandson of Holtman's original owner, Charles Holtman. Danny's parents, Toni and Chuck, currently oversee the Williamsburg and Loveland locations, and Danny and his wife, Katie, oversee the West Chester and Oakley locations.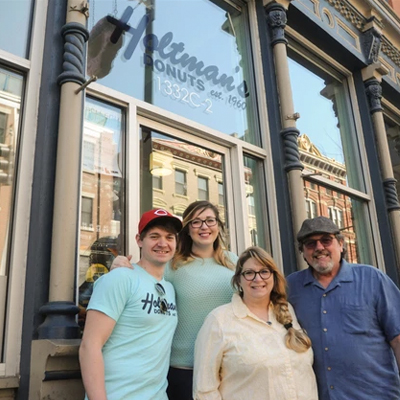 Photo: Holtman's Donuts
Here are 8 fun facts about the West Chester shop, and an inside look at the history of this family business!
#1 While Danny grew up in the family donut business, Katie didn't start baking until her and Danny had been dating for a few years
Danny remembers getting up at 2AM as a child to go to the donut shop, and napping on sacks of flour! Katie's background is in Graphic Design and Marketing; she didn't even start considering baking until her and Danny decided to open their own donut shop.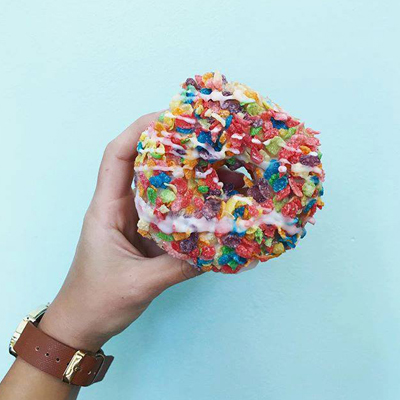 Photo: Holtman's Donuts
#2 The new West Chester shop has a mixer completely dedicated to experimenting
If someone on the team pitches an idea, they'll go out and buy the ingredients to give it a try. This is usually where they get inspiration for their new treats! Their most recent idea? A fire donut.
#3 During Shark Week, they used 250 pounds of shark gummies
To celebrate Shark Week they created awesome donuts that blew up on social media. They were so popular that they quickly ran out of gummies, and had to keep sourcing more!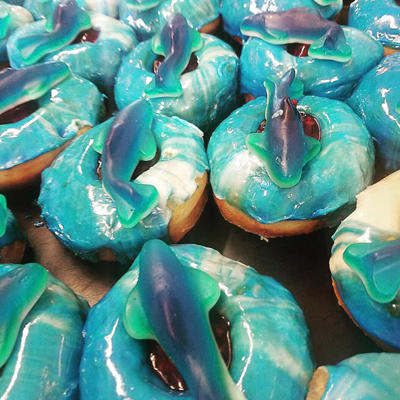 Photo: Holtman's Donuts
#4 Katie describes Holtman's as "Fresh. Hand-crafted. Family."
If she had to pick only three words to describe Holtman's Donuts, those would be it.
#5 Alton Brown once came into their shop and raved about their Dunking Sticks
You may know Alton as the host of Iron Chef America and Cutthroat Kitchen. After visiting the shop unexpectedly, he added Holtman's Dunking Sticks to his "My Favorite Doughnuts in the U.S.A." blog.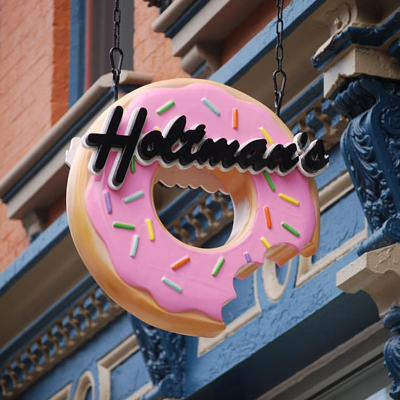 Photo: Holtman's Donuts
#6 Danny told Katie the secret family donut recipe after only two months of dating
This is a BIG deal!
#7 If Danny and Katie could bake or eat with any celebrity it would be...
Gordon Ramsey. Katie recently took his online MasterClass and loved it. When they first started dating, Katie and Danny loved to watch his show Kitchen Nightmares together.
#8 Katie and Danny are currently hosting a young woman named Kujen from The Gambia, in West Africa
Kujen is visiting the United States with the Mandela Fellowship for Young African Leaders. She is here to learn the ins and outs of the business, and when she returns home she'll open her own donut shop! Katie and Danny are hoping to be able to visit one day when her shop is up and running.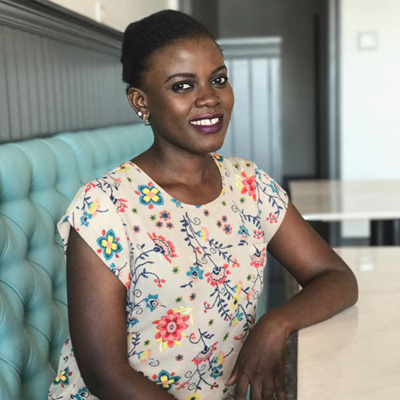 Photo: Holtman's Donuts
9558 Civic Center Blvd. West Chester, Ohio 45069
(513) 381-0903
holtmansdonutshop.com
---