Mix, match and make the play call on your perfect Supper Bowl. Are you game? Score a touchdown with your team by recommending these yummy bowls and restaurants in Butler County, Ohio.
 
Yummy Bowl offers diners fresh fare ranging from traditional to specialty. All of the bowls at Yummy Bowl are available in kid-friendly portions.
Bowl to Try:
Sichuan Sizzling Beef – Marinated sliced beef, stir-fried with three kinds of chili peppers.
Beef & Broccoli – Sliced beef and fresh broccoli florets sautéed in a ginger garlic sauce.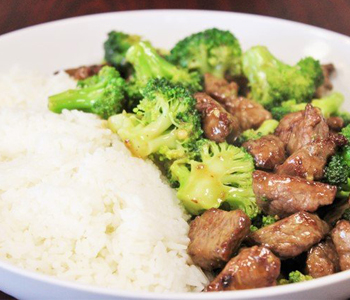 Photo Credit: Yummy Bowl
Bring on traditional Thai with a contemporary touch. With a variety of soups, noodles, curry and Thai dishes your bowl possibilities are endless.
Bowls to Try:
Spaghetti Khee Mao – Treat your taste buds to Italian pasta sautéed in chili garlic sauce with red & green peppers, onions and basil leaves.
Sticky Rice topped with Ice Cream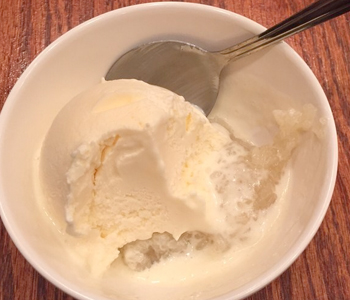 Photo Credit: Jilliant T.
Give Pho a Go!
Pho – A Vietnamese noodle soup consisting of broth, noodles, herbs and meet/seafood. Pho 96's menu has over 100 possible combinations of Pho.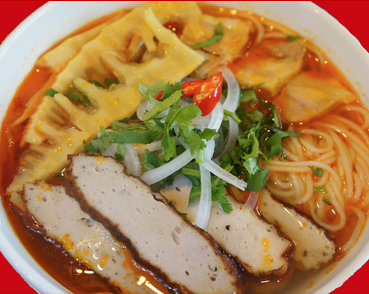 Photo Credit: Pho 96
Up for a Challenge?
Pho 96 Challenge – Eat the Ham Doi, which includes eating a whole Lobster (2lbs), 1lb meat, 2lbs of noodles, 150oz broth and a separate plate of vegetables in 45 minutes or less.
Indian Spice Train will take you on a journey of authentic and quality Indian cuisine. Curious about curry?
Bowls to Try:
Curry – Onion and garlic sauce with tomatoes and cilantro spices with your choice of chicken, lamb, salmon, vegetables, shrimp, prawns or paneer!
Aloo or Mushroom Curry – Tender boiled potatoes or fresh mushrooms with cumin seeds and tomatoes.
Tasty Tip: Order from 10 choices of breads including Garlic Naan, Fruit Naan or Chili Naan to enhance any meal!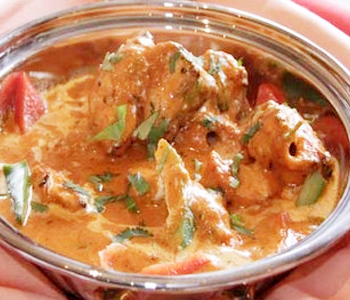 On Yum Yum's menu the dishes are broken down into American Chinese and authentic Chinese. Menu flames indicate when you're in for a spicy supper, and the portion sizes will leave you feeling very satisfied!
Bowl to Try:
Boiled Beef with Sichuan Spicy Flavor – This dish is on the authentic side of the menu, and is a spicy bold delight.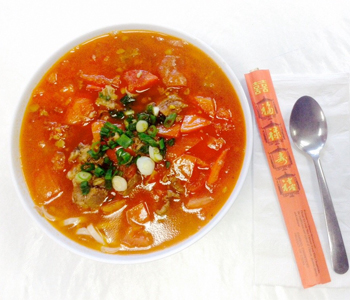 Photo Credit: Amy T.
Get in the game, fulfill culinary curiosities and be the MVP of eats by visiting Butler County, Ohio for these Supper Bowls.
---