It's that time of year again! Break out the roasting pan and prepare for company. The Spicy Olive has got you covered with a unique recipe to make your turkey stand out and be the centerpiece of the table, and the meal.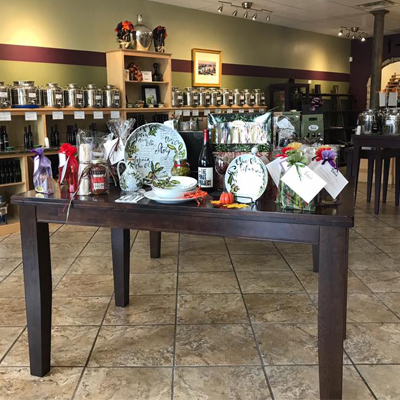 The Spicy Olive Thanksgiving Turkey
12 lb. (Or Larger) - Turkey 
3/4 Cup - The Spicy Olive Mushroom and Sage Olive Oil 
2 Tablespoons - Garlic Powder
2 Teaspoons - Basil 
1 Teaspoon - Salt 
1/2 Teaspoon - Pepper 
1/2 Cup - The Spicy Olive Red Apple balsamic 
1 Cup - Water
Note - (Put apple slices, celery sticks, onion wedges, sage, salt and pepper in the cavity of the turkey for flavor and it keeps the turkey moist. You can cook the stuffing separately in a casserole to reduce the risk of salmonella)
 
Prepare the turkey for roasting by washing and removing neck and other parts from the cavities. Inject the turkey with the Mushroom and Sage Olive Oil mixed with the Red Apple Balsamic Vinegar. Sprinkle with salt pepper and other seasonings*. Roast turkey according to directions on turkey packaging, basting often with the Olive Oil and Balsamic Vinegar mixture.
* You could also use a mixture of The Spicy Olive Herb d'Provence olive oil with Pomegranate balsamic vinegar.
Once completed, sit back with your friends and family and enjoy the masterpiece you've created.
Bon Appétit! 
The Spicy Olive
7671 Cox Ln 
West Chester, OH 45069
---