Soft serve ice cream and warm sunny days are the greatest duo since peanut butter & jelly. The seasonal openings of the soft serve confectionaries around Butler County are widely anticipated events. They put their own delicious spin on 'scream and we strongly encourage that you try them all. 
The Cone
The Cone's beautifully swirled creations are soft serve ice cream at its finest. Their adorable storefront has become the north star of summertime in Southwest Ohio. You see its vibrant orange color and sugar cone-shaped exterior and know you're headed in the direction of sweet treat bliss. The Blueberry Vanilla Swirl, Peanut Butter, and Orange Vanilla Swirl have developed a deep adoration from all soft serve lovers. They've also made many dreams come true with their newest menu item – scoops of edible cookie dough!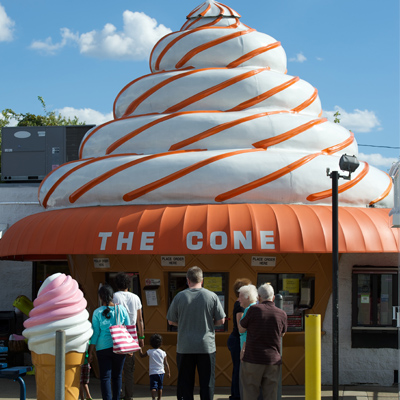 Flubs Dari-ette
This 50-year-old ice cream stand is a Butler County signature. The friendly staff at Flub's makes each blended specialty to order. With a wide array of flavors and toppings, you can mix and match and create your own helping of sugary goodness. Their soft serve is entirely homemade and gets better with each bite. Add a dip top, sprinkles or my personal favorite – a Krunch Kote to your cone. You leave with a sense of sugar-infused joy that only a local, summertime soft serve spot can provide. In addition to their three locations, Flub's also cruises around Butler County in style in their epic FlubsMobile.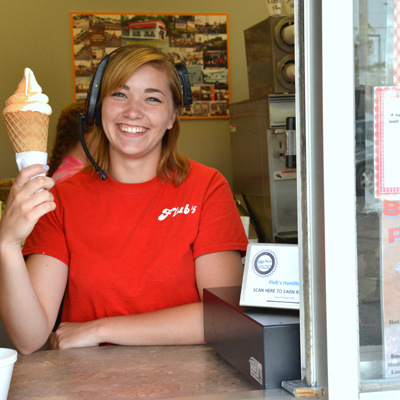 Photo: Jacob Stone
Spring Street Treats
Spring Street Treats offers delicious soft serve that is completely void of gluten and lactose! Have a seat inside their sweet little Oxford shop or enjoy your treat outside on a picnic table or cedar porch swings. Spring Street Treats offers deliciously unconventional soft serve flavors like mint and pineapple. It's bound to be love at first bite.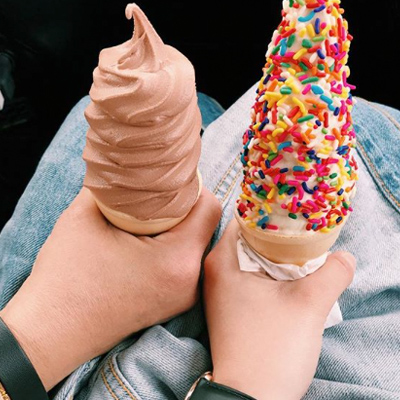 Photo: Instagram @rachelmacneill 
The Dip 
The best way to enjoy the creamy swirls of soft serve is inside a waffle cone and the experts at The Dip create their own. The dense crunch of the cone paired with the creamy ice cream texture creates perfect soft serve harmony. The Dip is known for their immense amount of toppings. Snickers, M&M's, Rice Krispies, pretzels, and Espresso Beans can all be piled high atop your mound 'o soft serve.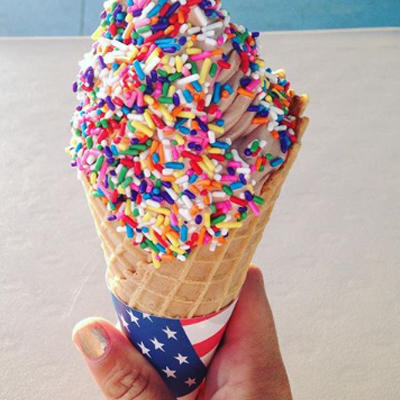 Photo: Instagram @kmaeclarkson 
Twist Ice Cream Company
The fun-loving Twist Ice Cream Company team will create all sorts of silly creations for your kids. Order the 'Alien' for a dip of vanilla soft serve with colorful Gummy Worms and googly eyes! Their flavors change weekly and each is as a wonderful as the next. This Liberty Township gem provides plenty of open lawn space to savor you soft serve among friends and family.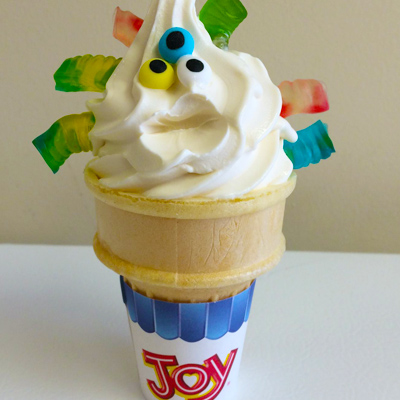 Photo: Facebook @TwistIceCreamCompany
For the best soft serve in Ohio, head to these amazing local spots.
---