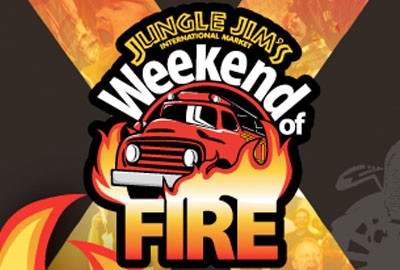 <a href="/listing/oscar-event-center/901" hreflang="en">Oscar Event Center</a>
Address
5440 Dixie Highway, Fairfield, OH
Time
August 5: 11:00 A.M. - 6:00 P.M. August 6: 11 A.M. - 4:00 P.M.
Admission
See Event Website for Ticket Prices
Handicap Accessible Venue
Hot sauce, salsas, mustards, rubs, hot sauce, marinades, beef jerky, and, oh, did we mention hot sauce? The Weekend of Fire returns with more samples, more fiery foods, and more heat with brand new competitions, hot rides, and plenty of the spicy foods that you love! Purchase tickets to sample and celebrate hundreds of fiery foods and, most of all, to have fun!
Visit Website for Details ›