Looking for the perfect location in Southwest Ohio for a group tour? Then get to Butler County!
Top 5 Reasons to Bring your Groups to Butler County, Ohio:
1. EASILY ACCESSIBLE – The BC is easily accessible from major highways, I-75, I-275 and I-71.
2. CENTRALLY LOCATED TO THE REGION'S BEST ATTRACTIONS – Conveniently located between Cincinnati and Dayton, Butler County is close to all of the best attractions in Southwest Ohio!
3. ONE-OF-A-KIND ATTRACTIONS – The BC is home to several unique attractions you won't find anywhere else in the region and even the world!
4. ABUNDANCE OF ARTS – The BC boasts several exhibits, galleries and art centers with many offering workshops, classes and demonstrations.
5. RICH IN HISTORY – The BC is rich with historical landmarks, monumental sculptures, beautiful museums and lively community districts, taking small group tours on a historic hunt to uncover hidden treasures and untold tales of Butler County. 
Group tours have so many itinerary options with Butler County's diverse array of attractions. Highlighted below are several top-notch themed group tours, each offering single or multi-day trips. Any of these tours can be customized to meet your group's individual needs. Contact Shawn Stidham at (513) 860-4194, or [email protected].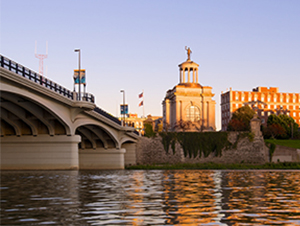 Heritage, History, and Freedom
Bring your groups for Butler County's newest group tour experience! Find the perfect pairing of history, scenery, and tasty treats!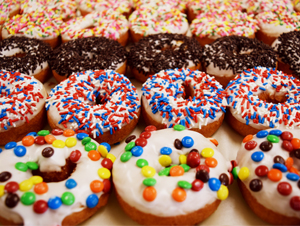 Donuts and Drafts
Bring your groups for Butler County's sweetest new group tour experience! Taste donuts from the famous Donut Trail, see a classic Homer Price donut machine, sample brews at the Municipal Brew Works and enjoy lunch with a view.